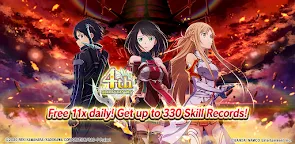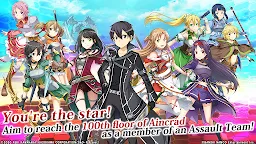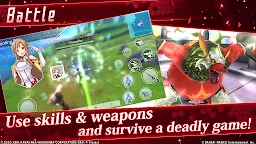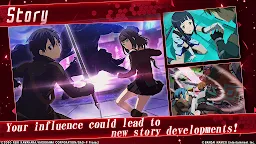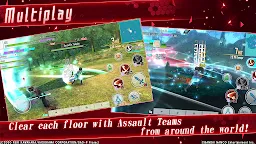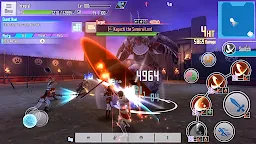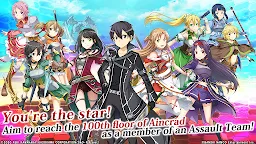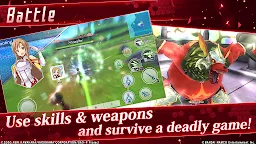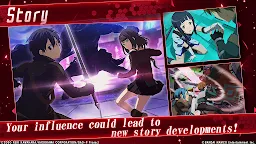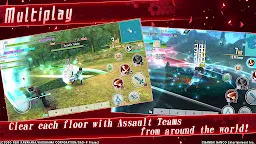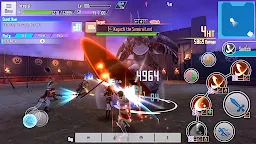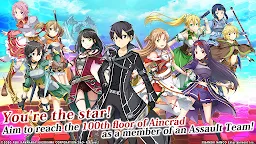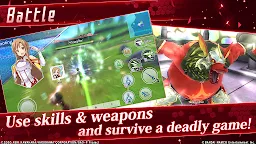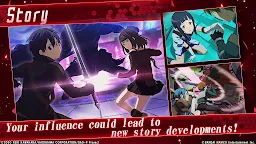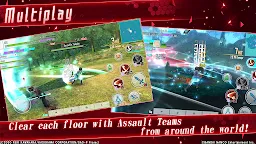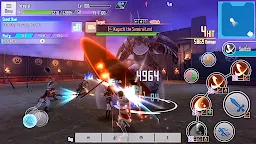 Sword Art Online: Integral Factor | Global
Sword Art Online: Integral Factor
Developer: BANDAI NAMCO Entertainment Inc.
☞ Other Version(s): Jepang
Sword Art Online: Integral Factor merupakan game yang dibuat berdasarkan serial novel "Sword Art Online" yang di tulis oleh "Reki Kawahara". Metode permainan game ini menggunakan "Massively Multiplayer Online Role-Playing Game atau MMORPG" dan dapat di mainkan dengan banyak pemain dalam waktu yang bersamaan.
Kali ini tokoh utamanya adalah… kalian!
Para pemain akan menjadi salah satu anggota dalam tim penyerang dan bekerja sama dengan pemain lain yang sedang dipenjarakan untuk mencapai lantai ke-100 Aincrad!
Bagaimana jika kalian terjebak dalam permainan hidup atau mati ini?
Para pemain akan bertemu dengan beberapa karakter familiar dan terhubung dengan cerita asli dari SAO dan juga akan terhubung dengan cerita dari POV para pemain. Para pemain juga akan mengalami cerita dibalik layar yang sungguh sangat berbeda dengan cerita asli dalam SAO game ini. Lihatlah perkembangan yang terjadi, cerita yang akan terwujud dalam pertarungan yang fantastis!
Sistem pertarungan!
Para pemain akan bertarung di sebuah ladang luas Aincrad bersama dengan partner mereka yaitu Koharu, para pemain akan terjebak bersama dalam permainan ini, dan harus bertarung mempertaruhkan nyawa mereka untuk hidup atau mati!
Para pemain harus bekerja sama dengan Tim Penyerang di seluruh negeri dan bertarung bersama untuk mengalahkan monster yang kuat dan menyelesaikan misi-misi yang sulit! Menggunakan senjata yang lebih kuat, mengerahkan semua keterampilan yang ada, dan mengatur strategi untuk meluncurkan serangan dan mengalahkan setiap musuh yang menghadang adalah kunci kesuksesan Kalian!
※Versi Global dan versi Jepang dari game ini tidak dapat di download secara bersamaan.
Offcial website Sword Art Online dapat diklik di link berikut:
link
1871889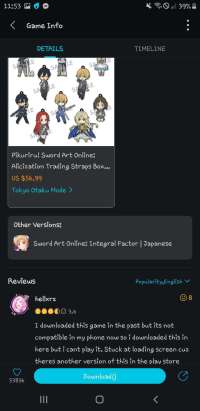 Does someone have the same problem as me? i cant play it...and i cant see how many mb does it take too. its been like this for months now im still coming back if its working but nope.
1385168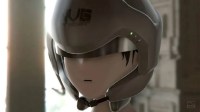 NerveGear from the anime Sword Art Online made by Kayaba Akihiko to trap 10,000 players on his world...
Loading...