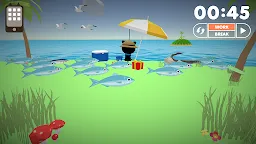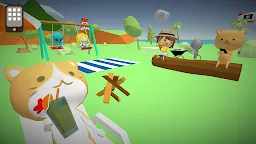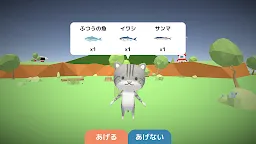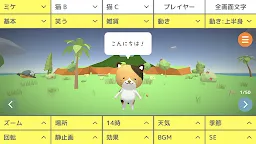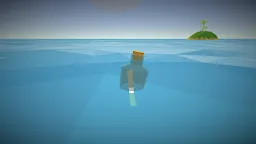 Story of Cats
釣りにゃんこ物語
Developer: Creemo Inc.
It is a healing game where you can become friends while fishing a leisurely with cats living in "Cat Island".
With a convenient "work timer", you can enjoy between study and work.
On this island not only cats live a lot of unique friends such as "Prince", "Mermaid", "Shellfish Uncle" and "Alien".
It seems that everyone is in trouble because they want a fish.
If you give fish and advance "story", may you receive valuable items.
If you exchanged fish and "playground equipment" and expand playground of cats, various cats will come to play.
Let's complete the character and fish illustrations!
You can send a "message bottle" to someone else in the world, and you can make a "story" of yourself!

Loading...