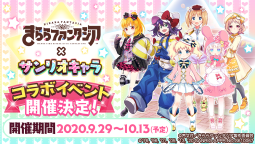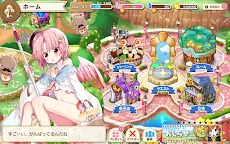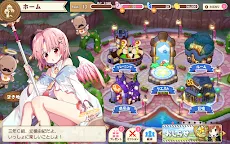 Kirara Fantasia
Kirara Fantasia
Developer: Aniplex Inc.
[The game server will be shut down on 28 Feb 2023. ]
Kirara Fantasia merupakan RPG unik yang menampilkan karakter moe dari manga yang berjudul Manga Time Kirara (まんがタイムきらら). Tidak hanya menampilkan karakter moe saja, game ini juga menampilkan banyak karakter lainnya yang dibuat khusus untuk game ini!
Selain itu ada banyak Manga lainnya yang juga ikut berpartisipasi dalam game ini, seperti:
■ Hidamari Sketch
■ A Channel
■ Magic of Stella
■ School-Live!
■ NEW GAME!
■ Kin-iro Mosaic
■ Urara Meirocho
■ Yuyushik
■ Is the Order a Rabbit?
■ K-ON!
■ Laid-Back Camp
Dan lebih banyak lagi! Pastikan kalian untuk mendownload, mainkan, dan terus mamantau update terbaru game ini!
509104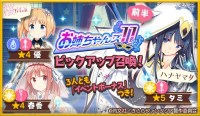 Kirara Fantasia is now having a sister character gacha until 28/5/2020. Hmmm YES please...


Loading...