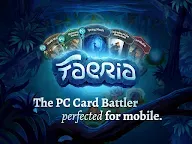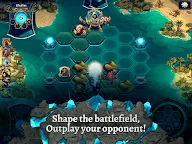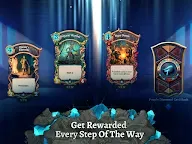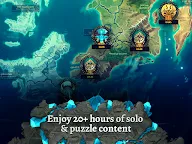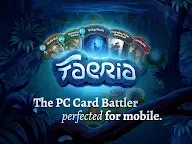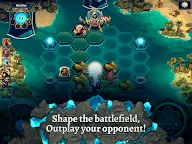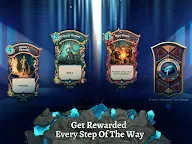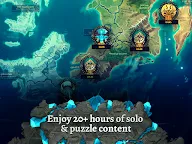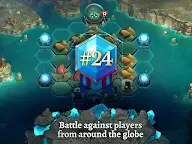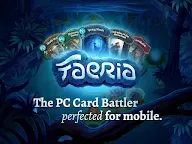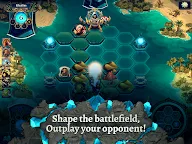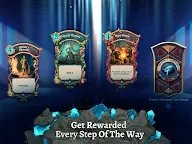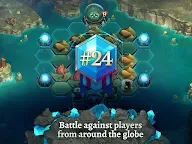 Faeria
Developer: Abrakam SA
Requires an Internet connection and a recent device.

THE ADVENTURE POUCH OVERSKY EXPANSION

Explore Faeria's first ever expansion, full of exciting adventures and challenges. Be the hero needed to free the Oversky from evil and defeat the Emperor of Mirnast in a never seen before co-op campaign and Limited Boss Battle mode. Join the Adventure now!

The Adventure Pouch: Oversky expansion contains plenty of thrilling new content:
- THE EMPEROR'S DAILY CHALLENGES: EACH DAY A NEW CO-OP CHALLENGE
- ISLANDS OF THE OVERSKY: A FULL BLOWN CO-OP CAMPAIGN
- 33 NEW CARDS, FEATURING NEW UNIQUE MECHANICS AND DECKBUILDING OPPORTUNITIES
- EXCLUSIVE REWARDS, SUCH AS EXCLUSIVE COSMETIC SETS

ABOUT FAERIA

The next generation in card games has arrived! Discover Faeria, the PC card battler perfected for mobile.
Build your deck, shape the battlefield and defeat your opponents in epic battles!

- BATTLE: build your deck, shape the battlefield as you play and defeat your opponent in epic battles
- EASY TO LEARN: start in a heartbeat and get rewarded every step of the way
- HARD TO MASTER: experience insane depth with 270+ collectible cards mixed with 5 unique land types
- CHOOSE YOUR PATH: enjoy 20+ hours of exciting solo content, and challenge others in casual and competitive multiplayer modes
- MAKE FRIENDS: join an amazing community that has shared over 9,000 decks and guides
- PLAY HARD, GO PRO: compete against the very best each month for a chance to win $3,300


SAFETY NOTE: FAKE CLINICAL TRIALS HAVE PROVEN THAT 98% OF PLAYERS BECOME ADDICTED WITHIN THE FIRST HOUR. NOT SUITABLE FOR CHILDREN UNDER THE AGE OF 24. KEEP FAERIA INSTALLED ON ALL YOUR DEVICES AT ALL TIME IN CASE OF EMERGENCY. NOT SUITABLE FOR ADULTS ABOVE THE AGE OF 94.
Loading...