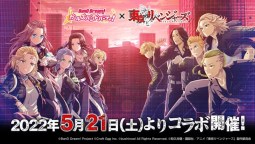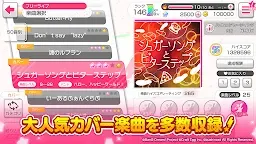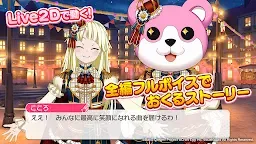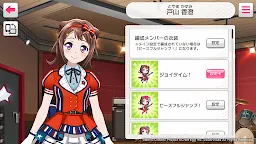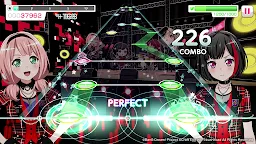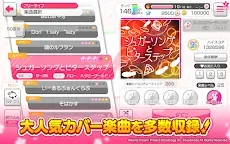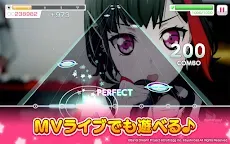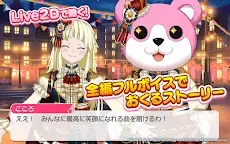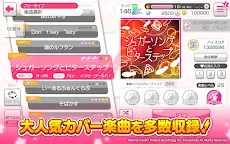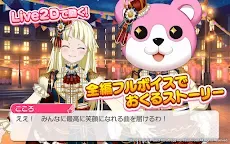 BanG Dream! Girls Band Party!
BanG Dream! Girls Band Party!
Developer: Craft Egg, Inc.
☞ Other Version(s): Traditional Chinese | English | Korean | Simplified Chinese
BanG Dream! Girls Band Party! adalah permainan musik yang dirilis oleh CraftEgg untuk platform Android dan iOS. Game ini tersedia dalam versi Bahasa Jepang, Cina, Korea, dan versi global dengan Bahasa Inggris.

BanG Dream! merupakan proyek multimedia dengan tema "Girls Band" yang memiliki 7 band. Masing-masing band memiliki 5 anggota. Band-band tersebut antara lain Poppin'Party; Roselia; Afterglow; Pastel*Palettes; Hello, Happy World!; Morfonica; dan RAISE A SUILEN. Pemain berperan sebagai staf rumah konser CiRCLE dan membina para gadis-gadis band mengadakan acara konser langsung. Cerita dipisahkan menjadi cerita utama, cerita band, dan cerita event dengan Live2D dan semua dialog dalam game ini telah diisi suarakan.
Game ini mencakup lebih dari 300 lagu J-pop dan Anisong yang populer untuk dimainkan dan dinikmati, seperti A Cruel Angel's Thesis, Only My Railgun, dan lain-lain. Apa pun jenis musik yang kamu suka, kamu pasti dapat menikmati game dengan lagu-lagu yang sudah dikenal ini. Game ini juga menyediakan 2 mode di mana pemain dapat bermain sendiri atau bermain Bersama dengan pemain lain.
1874704
hii! I'm rei! I will be open for mm and pilot services!

why do i want to mm ?
- to avoid people from scamming. I've seen so many people getting scammed here on qooapp and..it's just sad that people that worked hard for their accounts will just lose all of it. that's why i wanna help even if its just a little!

why do i want to pilot ?
- this one is actually not important but! if people are really tired i wanna help them by doing it for them!

where do i mm / pilot
- only in the games below


where to contact me?
- discord! my user and tag is cel#7153


thats it! everyone be careful when trading here! or if you don't want to get scammed..just don't trade your acc at all
:( u worked hard for it so you should keep it!
1871807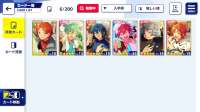 trade this account with account :

- enstars
(but I only need the blue Shino card and cards event/event tour)
- Obey me
(i need UR+ cards Mammon, Leviathan, Luke, Belphie, Satan and Simeon)
- bandori
(i need cards from the morfonica)
- pjsekai
( i need cards Nene, Emu, Rui, Tsukasa, Toya, Kanade, Mizuki )

- hypnomic
( I need a card from the buster bros team and fling posse )

if there's no one of them that's okay

~•~•~•~•~•~•~•~•~•~•~•~•~•~•~•~•~•~•~•~•~•~•~

1.
Loading...