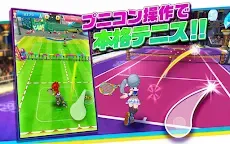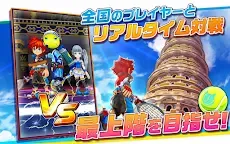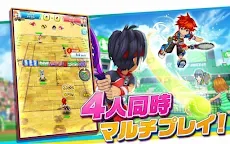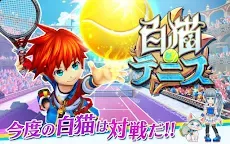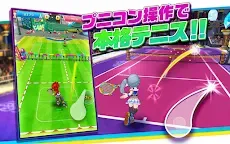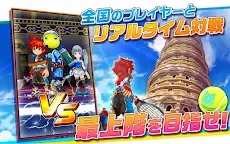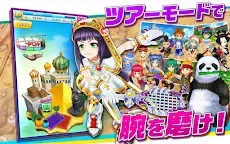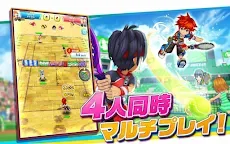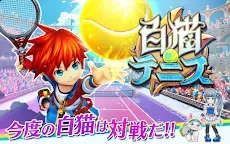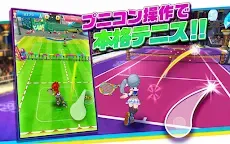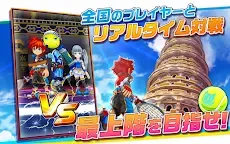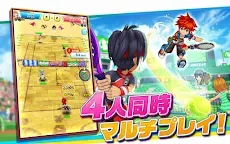 Shironeko Tennis
Developer: COLOPL, Inc.
More from the same developer More
White Cat Project | Japanese

Alice Gear Aegis | Japanese
Disney Tsum Tsum Land | Japanese
☞ Other Version(s): Traditional Chinese
Shironeko Tennis adalah game RPG olahraga yang dikembangkan oleh COLOPL. Game ini di buat berdasarkan game aksi RPG dari Projek Shironeko (atau Projek Kucing Putih), yang juga dikembangkan oleh COLOPL.
Dalam game ini, pemain dapat menikmati keseruan dan keseruan olahraga tenis dengan kontrol sederhana dan berbagai karakter menawan dari Shironeko Project. Game ini dapat dimainkan menggunakan mobile phone (iOS dan Android), dan tersedia beberapa bahasa-bahasa lainnya.
Di game Shironeko Tennis, pemain dapat melakukan pertandingan tenis paling memukau di ponsel mereka. Pemain hanya perlu mengetuk dan menggesek jari mereka untuk melakukan servis, memukul spike, dan bergerak di sekitar lapangan!
Selain itu, setelah " skill meter " terisi penuh selama pertandingan, pemain dapat melepaskan keterampilan khusus untuk melawan lawan mereka atau bahkan langsung memenangkan poin dan memenangkan permainan!
Dengan berbagai mode permainan yang menarik, Shironeko Tennis memberikan para pemainnya berbagai pengalaman bermain yang menyenangkan.
Terlepas dari pertandingan PvE paling dasar, ada mode multiplayer online dari pertandingan 2v2 dan 4v4. Pemain dapat mengundang teman-teman mereka untuk bermain bersama dan bersenang-senang bersama. Juga, akan ada jenis turnamen lain yang menunggu untuk dimainkan oleh para pemain.
Ada banyak hadiah yang dapat dimenangkan dari permainan ini yang akan terus membuat pemain tetap termotivasi dan terus bersemangat!
Untuk unggul dalam permainan ini, pemain perlu mempertimbangkan secara strategis pembentukan team dan pengembangan karakter game mereka. Untuk setiap pertandingan, pemain harus membentuk team yang terdiri dari 3 karakter untuk berpartisipasi di dalamnya!
Pemain perlu mengganti pemain selama pertandingan untuk mengatur stamina dan situasi pertandingan. Setiap karakter di game ini diklasifikasikan ke dalam beberapa kelas dan juga dilengkapi dengan berbagai jenis lapangan yang berbeda serta beberapa macam peralatan tenis yang unik!
Oleh karena itu, pemain perlu menyesuaikan pemain mereka dengan sumber daya dan taktik yang berbeda untuk memaksimalkan potensi mereka.
Pokoknya harus menang! Tidak perduli sesulit apa, kita pasti bisa!
Ayo segera download dan mainkan game menarik ini!
1155210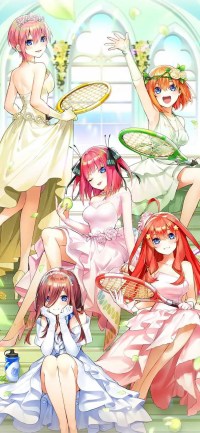 #Gotoubun

Yatta.. Gotoubun no Hanayome - 2nd collab in Shironeko Tennis (☆▽☆)

*This 2nd collab will be held on May 28th 2021..

PV: https://youtu.be/ssqkOfQTJXU

#gotoubunnohanayome #gotoubuncollab
#SNTxGotoubun #shironekotenniscollabgotoubunnohanayome
#Shironeko_Tennis #ShironekoTennis
Loading...