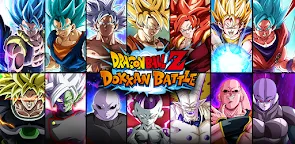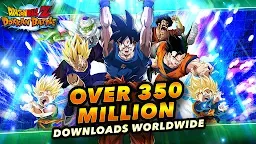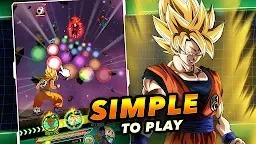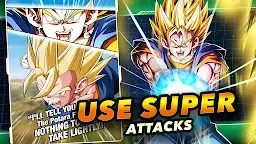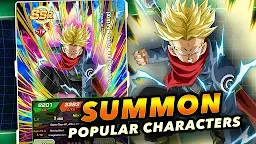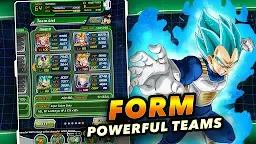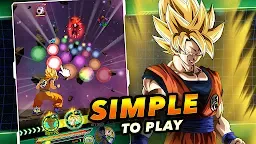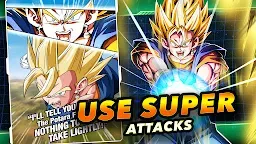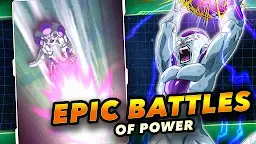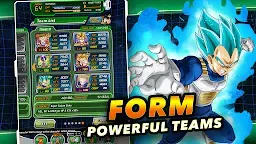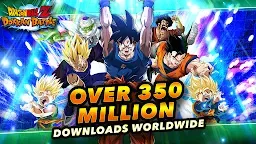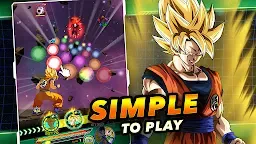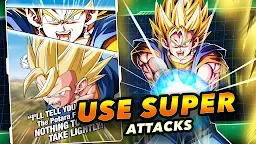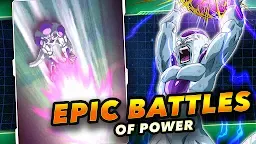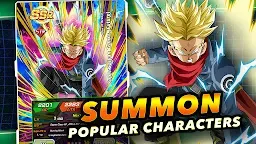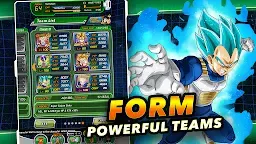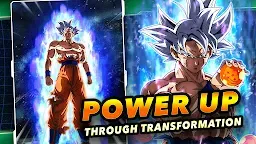 Dragon Ball Z Dokkan Battle | Global
Dragon Ball Z Dokkan Battle
Developer: BANDAI NAMCO Entertainment Inc.
☞ Other Version(s): Japanese
Dragon Ball Z Dokkan Battle adalah RPG berdasarkan serial anime terkenal "Dragon Ball". Game ini tersedia di platform Android dan iOS dan menyediakan versi Jepang dan Global termasuk pilihan bahasa Cina, Inggris, Prancis, dan Korea. Game ini memiliki berbagai mode seperti pengumpulan kartu dan teka-teki. Gaya permainan yang utama dalam game ini terdiri dari game yang mirip dengan game papan, di mana pemain dapat menjelajah melalui berbagai tahapan.
Sistem pertarungan adalah game match-3. Pemain harus menyambungkan "Ki Spheres" untuk menyerang. Setelah mengumpulkan cukup "Ki Sphere", pemain dapat membuka "Mode Dokkan" dan melepaskan serangan pamungkas. Setelah pembaruan pada bulan April 2020, fitur "Chain Battle" ditambahkan ke permainan untuk memungkinkan pemain menyelesaikan panggung dengan karakter milik teman dalam permainan. Dalam permainan, ada juga acara dari seri aslinya seperti "Turnamen Seni Bela Diri Dunia" untuk ditantang oleh pemain.
Sebagian besar karakter asli dari anime seperti Son Goku, Vegeta, Frieza, dll. Dapat dikumpulkan di gacha, event, atau misi.
Perhatian: Game ini memiliki deteksi ketat pada perangkat yang di-root. Beberapa perangkat yang tidak di-root mungkin salah terdeteksi dan menyebabkan kesalahan saat memasuki game.
1525915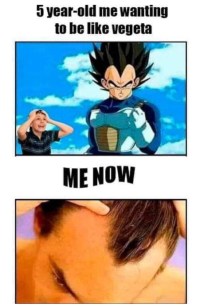 #Meme #Vegeta #Dragonball
Saw it on Reddit and it's so accurate. Gosh, the problem of aging...now all I want is my hairline...and the point is I didn't even get Vegeta's power!? How is that fair?
Credit: u/danw547

1481569
#Toei #DBZ #Dragonball #Movie
Toei released the poster of the new Dragon Ball movie that is scheduled to come out in 2022, yet over half of the comments on Twitter are complaining about the "Totally Not Mark" situation. If you didn't follow, Totally Not Mark is a YouTuber who makes videos of anime reviews and other facts regarding anime. A few days ago, he published a video and explained the argument he is having with Toei animation. Toei claimed copyrights of his videos to Youtube and forced 150 of his videos taken down. While Mark was doing his best to fight over the right of the videos, Toei contacted him to ask for collaboration on promoting their new movie. This of course triggered Mark even more.
@Mai posted a note about this incident but the video seemed to be deleted already. You can visit Totally Not Mark's channel to see a new video explaining the ongoing situation if interested.
https://notes.qoo-app.com/en/note/1472163
Loading...