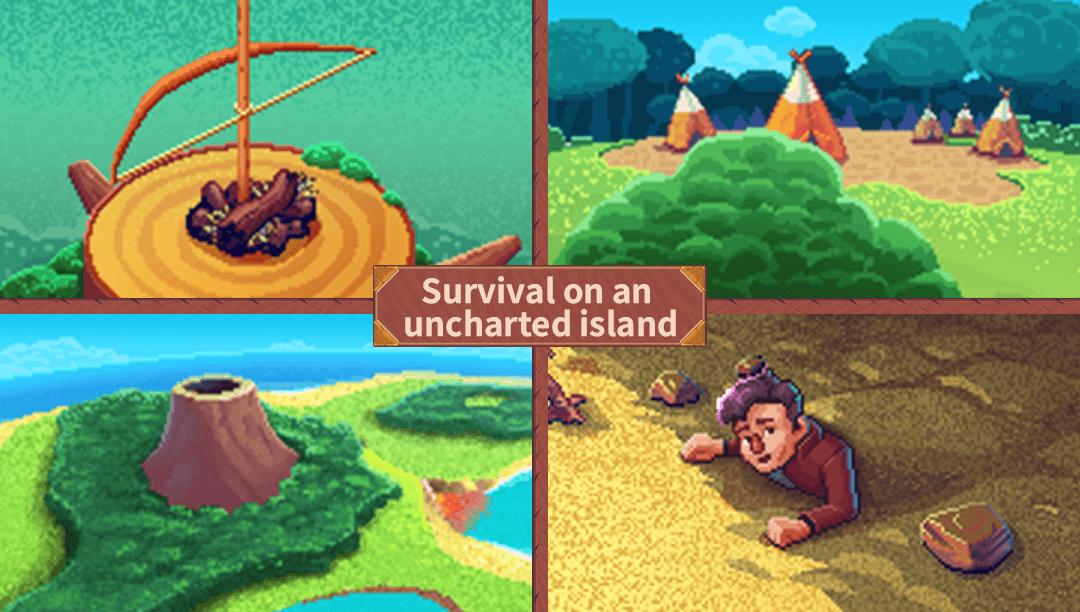 Island Survivors
Developer: GameFang
After a shipwreck, you were marooned on an uncharted island. But soon you will discover that you are not alone. There are many other survivors and curious things….. and creatures. As there are many unknown opportunities and dangers on this uncharted island, you will not only need to collect food, make tools and build shelters, but also have to make preparations and actively seek out the secrets of this vast island, in order to prevent your fragile base from crumbling and sending you back into the wild.

Game features:
- Use simple drag to guide survivors
- Freedom to choose your own adventure
- Gather food and hunt wild animals
- Build and upgrade shelter buildings
- Craft weapons and tools
- Experience a captivating storyline
- Guard against the dangers that lurk around the survivors
- Explore a huge, vibrant tropical island
- Play fun-filled mini-games
- Uncover the island's terrifying secrets
Loading...