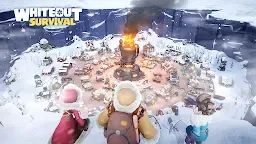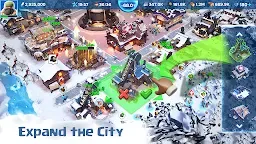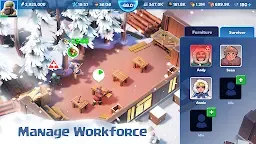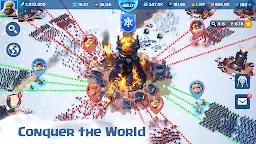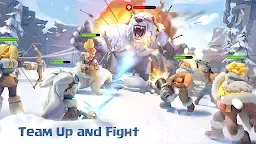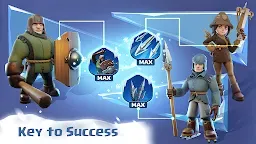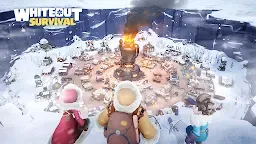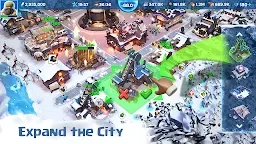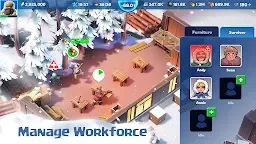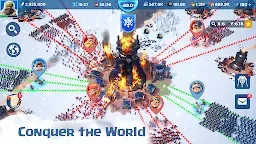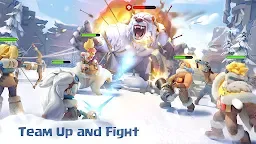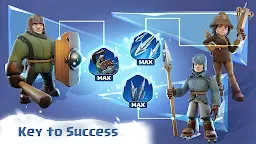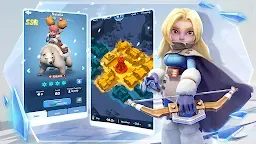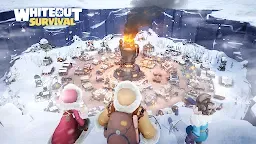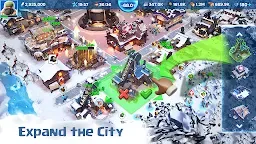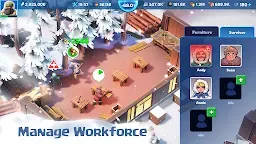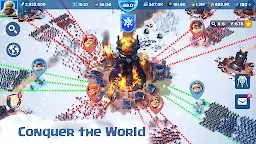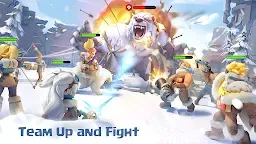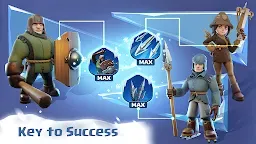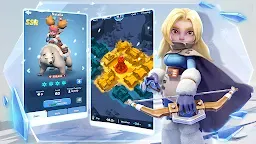 White Out Survival
Developer: TickTack Interactive
White Out Survival is an action survival game developed by TickTack Interactive .

In this game, a sudden plunge in global temperatures has wreaked havoc across human civilization. Survivors have lost their homes and face below-zero temperatures, relentless blizzards, fierce beasts in the ice fields, as well as brutal competition with other survivors for leftover supplies. Only you can help the few remaining survivors avoid the afterlife, and keep the flame of human civilization going!
As a settlement chief in this icy world, you will lead survivors in overcoming the harsh environment and developing different survival strategies to rebuild civilization. Under your leadership, humanity will once again rise out of the frost!
You can also work together with other chiefs to build strong alliances--but be wary of chiefs who might wish for your demise. Give as good as you get in the fight for survival!
Come and experience White Out Survival, the strategy survival mobile game!
***Features***
❄Keep Warm❄
Your furnace is the only tool in your fight to stay warm against the extreme cold. Collect resources to upgrade the furnace and ensure that it stays burning at the desired temperature while staying aware of changes in your surrounding climate. Be ready to face the eternal nighttime cold and sudden snowstorms. Only then can you ensure your survivors stay safe against the freezing cold.
❄Seize the Resources, Dominate the Icefield❄
The disaster struck without warning, countless resources are still scattered all over the icefield. Beware! You are not the only one in the know, dangerous beasts and cunning survivors are also eyeing the prize... In the race for resources, you have to hunt or be hunted. You can also compete with millions of other players to see who runs the mightiest City. Claim the throne and rule over the icefield now!
❄Jobs For All❄
Assign your settlement's survivors to different positions, like workers, hunters, and cooks. Keep an eye on their health and happiness to ensure they can still work effectively. And if they get sick, don't panic! Just be sure to treat them in time.
❄Secure Strong Alliances❄
Find strength in numbers. The only way to survive in the endless tundra is to make allies and build strategic partnerships. Join alliances to crush anyone who tries to take you on in battle. And always be prepared to war against any invasion.
❄Fight It Out With Other Chiefs❄
Make the most your heroes' skills to compete with other chiefs! Points scored by your victories aren't just for bragging rights--you can also exchange them for rare items. Lead your city to the top of the leaderboard and show everyone what a great city looks like.
❄Let Technology Guide The Way❄
This icy catastrophe destroyed all of civilization's technological advancements. Start again from scratch and rebuild a system of technology. Whoever can master the most cutting-edge tech will come to dominate the world!
❄Lay Down The Law❄
Your edicts are the first step in rebuilding society and continuing civilization. They are crucial success factors in the development and growth of your city.
❄Survivors Wanted❄
Send out the signal and help more survivors. Only by recruiting more survivors with different talents will your camp grow more quickly, and everyone will be more likely to survive this disaster.
White Out Survival is and always will be free to play. Some in-game items can be purchased with real money. This will help speed up the progress in the game but is not mandatory to participate in any of the content.
Enjoying White Out Survival? Learn more about the game on our Facebook Fan Page: https://www.facebook.com/White-Out-Survival-101709235817625
Loading...