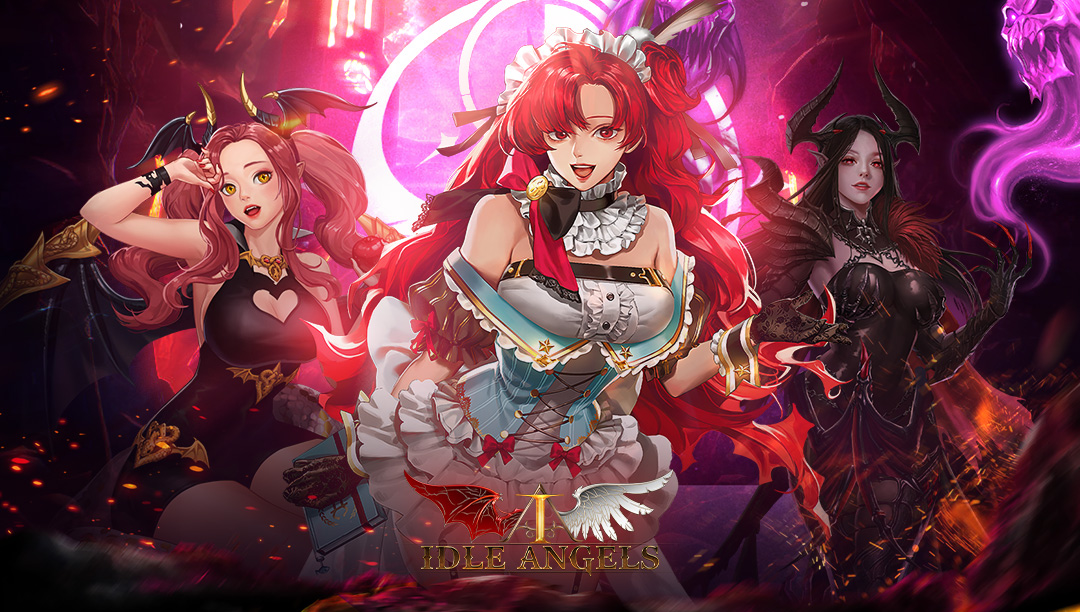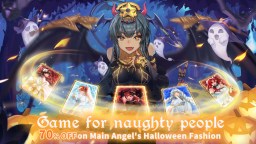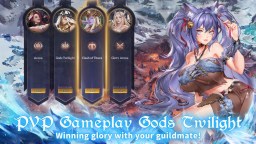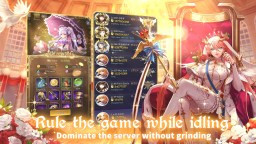 Idle Angels
Developer: MUJOY GAMES
"Game RPG tipe Idle. Kumpulkan dan Latih para Angel, bertarunglah bersama teman-teman!
Bawa para Angel menjelajah dunia ke tempat-tempat kuno, dan kalahkan kekuatan kegelapan yang jahat!

Fitur Game

1. Sistem Idle
Atur para Angel, dan mereka akan bertarung untukmu!
Hanya dengan menunggu santai dapat memperoleh Equipment dan Angel langka!
Offline akan tetap dapat hadiah!

2. Game Strategi Seru
Pilih Angel yang cocok denganmu, pasangkan Skill dan Equipment!
Buat & kumpulkan Equipment langka, tingkatkan kekuatanmu!
Mainkan game seru tanpa kontrol yang rumit!

3. Game Kaya Konten
Mode Idle, Battle, Misi Adventure, Koleksi, Train, dan Awaken!
Juga ada misi Encounter, Arena, dan Guild!
Begitu banyak konten menunggumu, mainkan terus tanpa takut bosan!

4. Battle Guild yang Asyik
Buatlah Guild dan jadi yang terkuat bersama teman-temanmu!
Tantang Guild BOSS yang super kuat!
Ikuti Guild War, dan jadilah master yang terkuat!

Hubungu Kami: https://www.facebook.com/IdleAngels"
2341876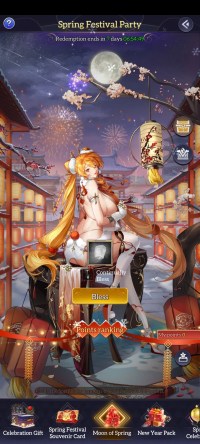 #IdleAngelsEvents
Spring Festival
- 1/20 00:00 to 1/27 23:59, 2023 (server time)
- It includes the following events:
1. Spring Celebration: Get points in Epic/Legend/Limited/Wish Pool/UR+ Wonder Limited/Angel's Trial Summon during the event. Reaches a certain number of points to claim rewards, and up to 500 points can be redeemed.
2. Spring Goodies: Event items, Red Envelope and Gift Box, will drop after battling in the dungeon or join other Spring Festival events during this period. You can use the event items to exchange for resource rewards. Different resource rewards will have different redemption limits.
3. Spring Festival Souvenir Card: After purchase, you can immediately get Superior Summon Scroll, VIP EXP, the Spring Festival limited avatar frame and the Spring Festival limited chat bubble. And on the following day, you can get Superior Summon Scroll via mail for one week.
4. Moon of Spring: Idling to get the event item, the Spring Sky Lantern. Release Spring Sky Lantern for blessing to get diamond rewards and points. Reach certain points to redeem great rewards.
*Unused points will be reset after the event ends. Please use it on time
*Points Ranking will be based on the acquired points. Consuming points will not influence your ranking.
2334651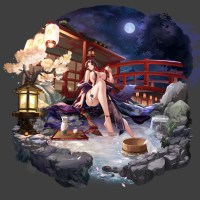 #IdleAngelsInformation
[New Content]
1.Added New UR+ angel Himiko
Exclusive Passive Skill - Swift Wind Blade: When entering the battle, Himiko gains 2 layers of [Parry] (cannot be dispelled). Each time she receives DMG exceeding 40% of her Max HP, consume 1 layer of [Parry] to reduce the DMG to 40% of her Max HP. Himiko must have a critical hit and the DMG is increased according to her Crit. It lasts for 2 rounds.
Loading...