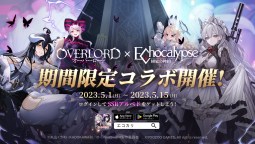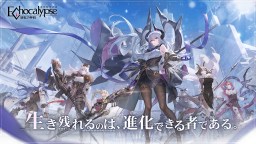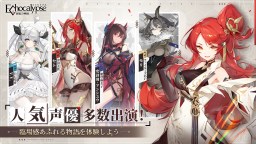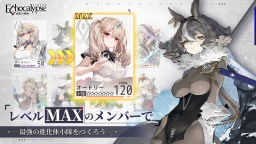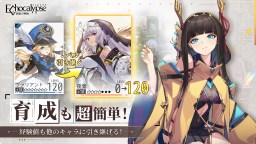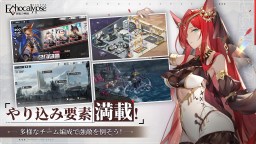 Echocalypse | Jepang
Echocalypse
Developer: YOOZOO Inc.
More from the same developer More

Red: Pride of Eden | Japanese

塞爾之光 | 日版
☞ Other Version(s): Echocalypse | China Tradisional
Echocalypse adalah game RPG Anime Kemono Girls ⅹ Doomsday World yang dikembangkan oleh Yoozoo Games.
"Dunia akan terbalik, umat manusia akan berevolusi, dan akhirnya Ancient One akan kembali ke alam fana." -- Kitab Falco
Salam, Awakener. Selamat datang di Teslovik. Bencana yang dinubuatkan dalam teks-teks kuno telah menjadi kenyataan di dunia yang akan runtuh ini. Dunia yang akan runtuh ini menempatkan umat manusia di situasi terbesarnya selama ribuan tahun!
Dengan teman kemono kalian, Bersama kalian akan melawan bencana dan kekuatan gelap yang mengintai untuk mencari harta yang terkubur dalam sejarah.
Selain melawan kekuatan gelap, kalian juga harus membebaskan adik perempuan kalian dari segelnya yang menahannya, serta mengungkap kebenaran dunia!
The Origin
Hujan hijau tua turun kedunia dan seketika tumbuh sebuah kecambah yang selalu membuat masalah di kulit manusia. Badai putih menyapu dan mengubah semua kehidupan menjadi kristal. Kabut jingga merayap dan membakar siapa saja yang terselubung didalamnya.
Satu persatu bencana itu datang, dan dunia akan segerah musnah! Ketika para penyelamat muncul, mereka menyadari bahwa bencana yang sebenarnya belum berakhir, bahkan belum dimulai.
Rebirth
Setelah bencana ini, elemen-elemen baru tiba-tiba muncul di udara dan tanah, dan dikenal dengan nama, Kristal Gema.
Setelah kontak dengan tubuh manusia, elemen-elemen itu akan bertindak sebagai katalis dan memicu perpaduan antara keduanya. Banyak eksperimen dan penelitian menemukan bahwa dengan menggunakannya mereka bisa menyatukan manusia dan hewan, tubuh akan menjadi kebal terhadap efek mematikan lainnya. Mereka yang berhasil melewati proses ini, akan menjadi satu-satunya harapan umat manusia.
Prepare for Battle
Saat hari kedatangan Ancient One yang dinubuatkan dalam teks-teks kuno semakin mendekat, mistik Rasparta juga mendapatkan kekuatan. Mereka mungkin berada di balik hilangnya adikmu. Awakener, segera buat pasukan, dan pulihkan Mana dan Fragmen Relik yang disembunyikan oleh fraksi-fraksi itu.
Lawan korupsi dan kembangkan diri kalian untuk menjadi benar-benar tangguh. Sahabat wanita kemono terpercaya kalian akan selalu berada di sisi kalian, dan bersama akan menyelamatkan saudara kalian!
[Grand VA lineup]
Yoshimasa Hosoya, Sora Amamiya, Rina Hidaka, Misato Fukuen, Hisako Kanemoto, Yumi Hara, Asami Seto, Sumire Uesaka, Chinatsu Akasaki, Mai Nakahara, Minami Tanaka, Reina Ueda, Maki Kawase, Aki Toyosaki, Haruka Shirashi, Yuka Iguchi, Ayane Sakura, Chiwa Saito, Fairouz Ai, Yoko Hikasa, Junko Minagawa, Mamiko Noto, Naomi Oozora, Mariya Ise, Mikako Komatsu, Mutsumi Tamura, Marina Inoue, Chika Anzai, Satomi Sato, Sayaka Oohara, Riona Imaizumi, Anna Yamaki, Misato Matsuoka, Aoi Inase, Saran Tajima, Yuri Usui, Hikari Kubota, Shiori Kurosaki, Kanon Fujimura.
Menarik dan menantangkan?
Jadi tunggu apa lagi, download dan segera mainkan gamenya!!!

Official site: https://echocalypse.gtarcade.com/en/main
Facebook: https://www.facebook.com/EchocalypseSEA

Twitter: @Echocalypse_SEA
2586631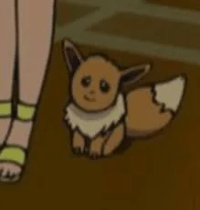 #SWQRandomThoughts I showed Azur Lane to my mom and she actually quite liked it (contrary to what I thought she would do). She said Nagato is her favorite character. I didn't know she would react so positively :)

I also showed her Purrfect Tale, Idle Angels and Echocalypse, as well as Life Makeover. She loved them too
Loading...