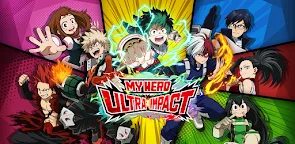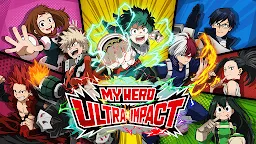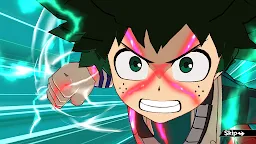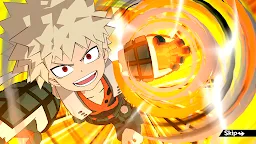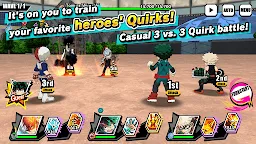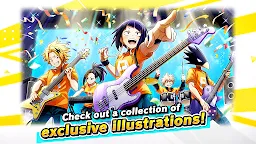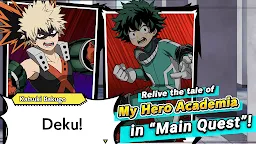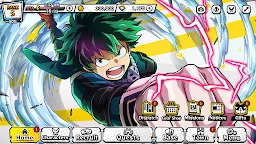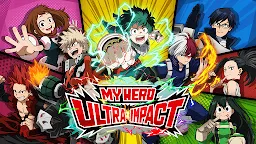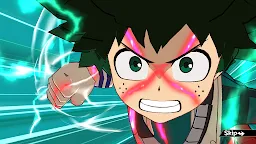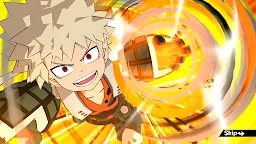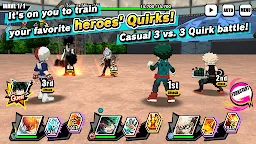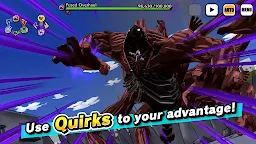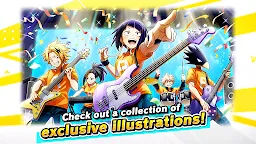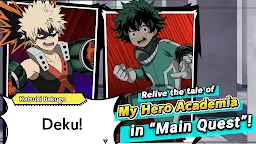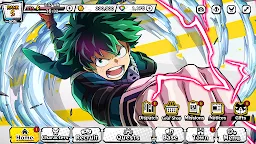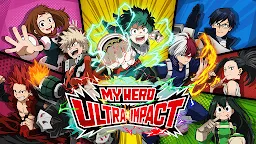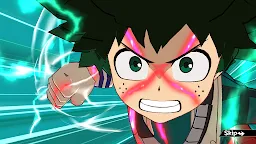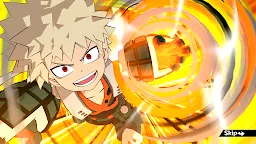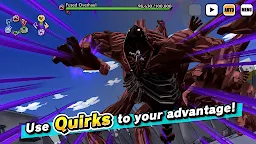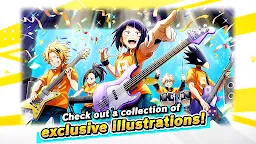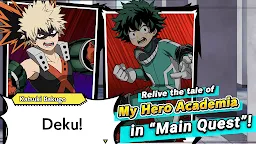 MY HERO ULTRA IMPACT | Inggris
MY HERO ULTRA IMPACT
Developer: BANDAI NAMCO Entertainment Inc.
☞ Other Version(s): Jepang
MY HERO ULTRA IMPACT adalah game RPG yang dibuat berdasarkan serial animenya, yaitu "My Hero Academia" dan dirilis oleh BANDAI NAMCO. Game ini tersedia untuk pengguna Android dan iOS.
Sebagai salah satu game yang menargetkan penggemar dari animenya, game ini menyediakan opsi re-roll untuk 10x gacha pertama. Setelah mereka melakukan tutorial tersebut, pemain dapat melakukan re-roll tanpa menghapus data game mereka.
Metode pertarungan game ini adalah 3 vs 3 dimana para pemain dapat melatih pahlawan favorit mereka dan menggunakan "quirks" mereka untuk melawan musuh! Game ini juga menyediakan metode pertarungan otomatis atau auto mode seperti "Tiket Skip" yang dapat membuat pemain melewati pertarungan yang membosankan.
Game ini juga menyediakan karakter-karakter My Hero Academia yang unik yang dapat dikoleksi oleh para pemain. Cara untuk mendapatkan karakter-karakter tersebut adalah dengan metode tarik kartu. Setelah pemain menarik sebuah kartu, pemain dapat mengatur gambar di kartu tersebut untuk ditampilkan di halaman home mereka. Ilustrasi kartu tersebut juga akan berubah setelah karakter mereka berevolusi. Selain itu, pemain dapat menyesuaikan "Hero Base" mereka dan melihat komunikasi yang terjadi antar karakter pahlawan mereka.
Jika para pemain menyukai cerita dari My Hero Academia, pemain dapat menonton kembali film animenya, khususnya episode saat Midoriya dan Allmight pertama kali bertemu, keseruan dan keharmonisan dari kelas 1-A, kecelakaan USJ, festival olahraga UA, kecelakaan Shie Hassaikai, dst. Cerita yang tak kalah menarik kan?! Yuk buruan download dan mainkan gamenya!
Official website:
https://heroaca-ui.bn-ent.net/en/
Official Twitter:
https://twitter.com/MyHeroUI
1632713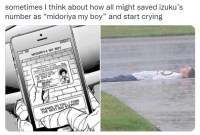 #Meme #MHA #AllMight #Midoriya
Found this meme that was created ages ago. It's so touching to see how All Might treat Midoriya as his own boy. Their like father-son and teacher-student relationships are just so heart-warming. Seeing a young man with such a heroic attitude, All Might believes that Midoriya is the one that deserves him passing down the torch of One For All.
1527064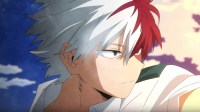 #Birthday #MyHeroAcademia #MHA #Todoroki #Shoto
I just realized that today is the day in a year for our most charming boy Todoroki Shoto!

Since I started watching MHA, I've been fond of this good-looking shonen who has the power of using ice and fire. I think his scar on the face doesn't make him look ugly at all but is his iconic mark, which keeps reminding us of his tragic childhood. It's nice to see his family is gradually getting reunited as before. I hope we can see more of his smile in the future.

Loading...