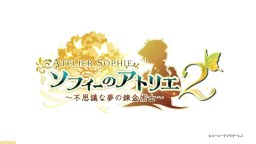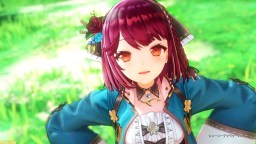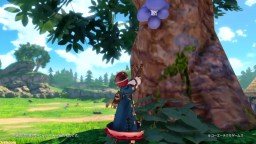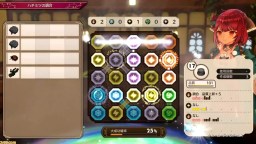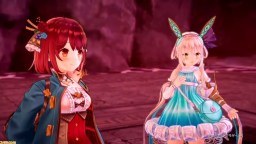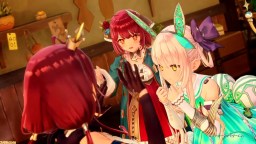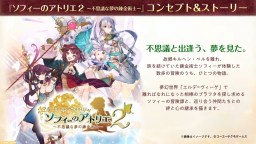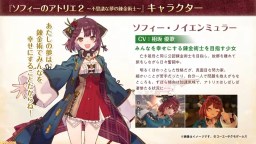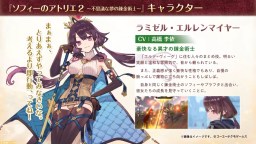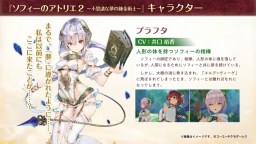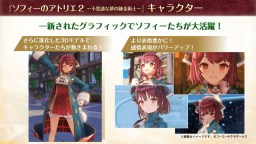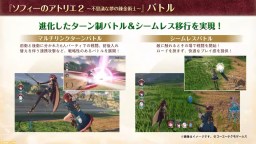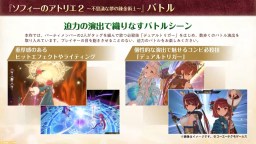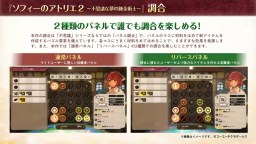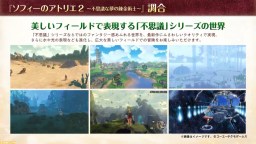 Atelier Sophie2: The Alchemist of the Mysterious Dream
Atelier Sophie 2: The Alchemist of the Mysterious Dream
Developer: KOEI TECMO GAMES CO., LTD.
More from the same developer More

Sangokushi Hadou | Traditional Chinese

Shin Sangoku Musou
Nobunaga's Ambition 201X

Lydie Alarm~ Lydie & Suelle Atelier
Atelier Sophie2: The Alchemist of the Mysterious Dream merupakan salah satu game RPG fantasi yang dikembangkan oleh KOEI TECMO GAMES dalam rangka merayakan ulang tahun ke-25 seri "Atelier". Game ini merupakan sekuel terbaru dari seri misterius "Atelier", dimana episode terakhir "Atelier Lydie & Suelle: The Alchemists and The Mysterious Paintings" dirilis pada tahun 2017 lalu.
Game ini melanjutkan cerita dari episodenya yang sebelumnya tentang seorang karakter protagonis bernama "Sophie" yang berpetualang setelah meninggalkan kampung halamannya "Kirchen Bell". Saat "Sophie" dan sahabat baiknya, "Plachta" terpisah di dunia mimpi Erde Wiege, tujuan terbesar dari petualangan "Sophie" kali ini adalah untuk mencari sahabat baiknya ini. Dalam perjalanannya, "Sophie" akan bertemu lebih banyak orang dan membentuk ikatan yang lebih erat.
Petualangan ajaib dan fenomenal telah hadir untuk kalian!
Pertarungan dalam game ini telah didesain ulang menjadi pertarungan berbasis giliran yang terdiri dari 6 anggota. Tiga anggota akan berada di depan dan yang lainnya berada di
belakang membentuk dua tim yang saling bekerja sama! Selain itu, akan ada pengalaman pertempuran yang fnatastis setelah pemain bertemu dengan musuh di arena pertempuran!
Ciri khas lain dari game ini adalah sistem panel synthesis yang bisa digunakan untuk membuat berbagai item baru. Seperti sebuah teka-teki, pemain harus menggunakan sumber daya secara cerdas untuk memaksimalkan kekuatan karakter mereka. Kali ini, game ini menyediakan dua panel sintesis yang dapat digunakan secara bebeas oleh para pemain!
Selain itu, ada "Restrictes Panel" yang membutuhkan keterampilan yang jauh lebih tinggi untuk digunakan karena polanya yang rumit! Panel yang satu ini membutuhkan waktu untuk dikendalikan karena kesulitannya yang tinggi!
Game ini rencananya akan dirilis di platform PS dan Switch pada 24 Februari 2022 dan versi PC kemudian akan dirilis pada hari berikutnya yaitu 25 Februari 2022 di steam.
Tunggu apa lagi?!
Setelah dirilis, langsung download dan mainkan gamenya!
Loading...