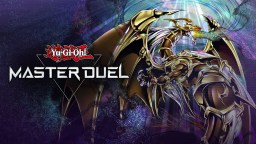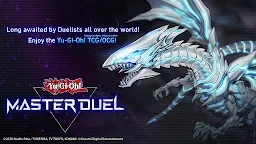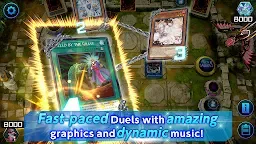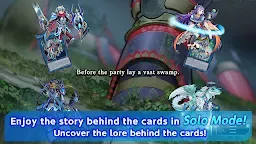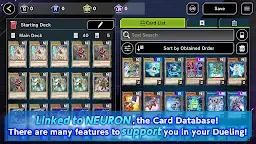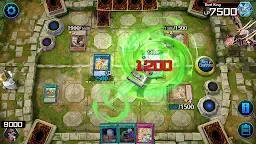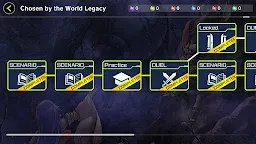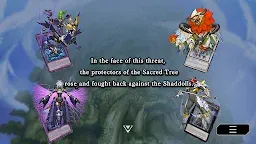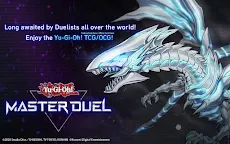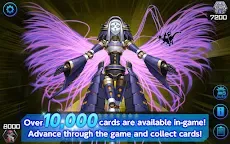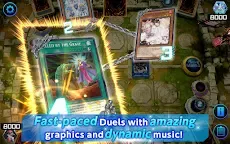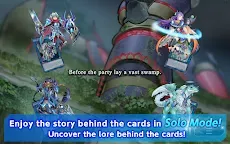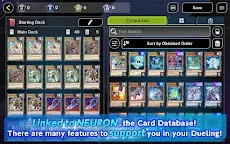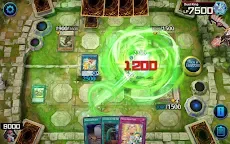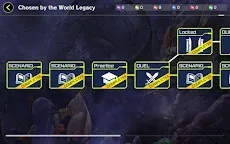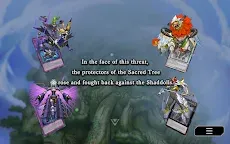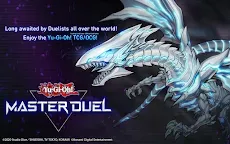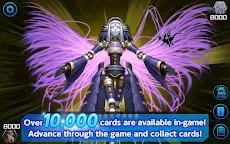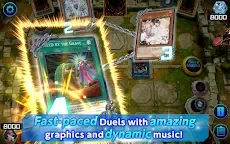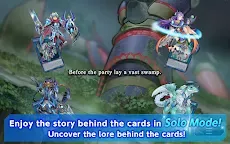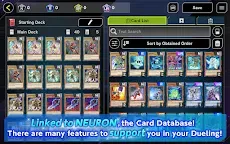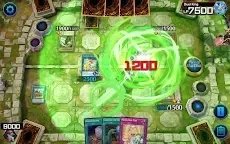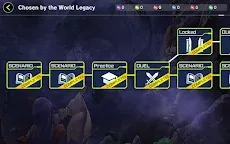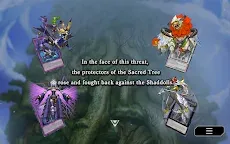 Yu-Gi-Oh! MASTER DUEL
Developer: KONAMI
More from the same developer More

eFootball™ 2023

Yu-Gi-Oh! Duel Links | Global

PES CARD COLLECTION
Yugioh! MASTER DUEL adalah salah satu game kartu online yang dikembangkan oleh KONAMI berdasarkan anime populer Jepang, yaitu "Yu-Gi-Oh!". Seri ini telah menjadi salah satu IP game kartu yang paling sukses selama dua dekade terakhir dengan lebih dari 10.000 kartu diperkenalkan seperti "Blue-Eyes Ultimate Dragon" dan "Dark Magician Girl" yang sangat terkenal. Aturan mainnya pun berdasarkan Master Rules of the Yu-Gi-Oh! Yang merupakan game kartu resmi. Game ini sudah dirilis di PC, PS5, Xbox Series X|S, PS4, Xbox One, dan Android, untuk versi iOS akan segera diluncurkan juga.
Di TGS 2021, versi demo game ini menunjukkan salah satu mode game yang menarik, yaitu Solo Mode. Para pemain dapat melewati pengalaman cerita setiap karakter kartu-kartu tersebut lewat Solo Mode ini. Dalam satu chapter dari game ini, akan ada bagian story-telling, duel practice, dan duel melawan CPU juga. Dek kartu yang disediakan dalam duel ini akan di cocokkan sesuai dengan cerita dari chapter itu. Kombinasi skenario yang fantastis dan efek visual yang dramatis dapat memberikan pengalaman bermain game yang imersif untuk para pemain.
Di game Yu-Gi-Oh! MASTER DUEL ini, pemain dapat menikmati pertarungan tanpa perlu belajar mengenai instruksi dan deskripsi efek setiap kartu yang ada melalui duel interface. Para pemain dapat dengan mudah mengerjakan perhitungan antar angka seperti HP, ATK, dan DEF serta memahami efek yang ada langsung di arena pertarungan. Basis data kartu juga tersedia bagi para pemain untuk belajar dari pemain lainnya sambil membuat dek kartu yang di inginkan. Selain itu, akan ada efek visual yang memukau di setiap serangan, dan beberapa kartu khusus bahkan memiliki animasi uniknya sendiri.
Mengenai beberpaa kartu yang termasuk dalam game ini, ada beberapa kartu yang dapat dikategorikan kartu yang langka, seperti yang ada di permainan kartu terkenal lainnya "Hearthstone". Pemain dapat membuang kartu yang tidak diinginkan dan dapat ditukarkan dengan CP, yang diperlukan untuk memperoleh kartu baru dengan kekuatan yang lebih kuat. Kartu yang langka membutuhkan jumlah CP yang berbeda untuk dibuat, jadi para pemain harus mengalokasikan kekuatan mereka dengan baik untuk membangun dek kartu terbaik yang pernah ada!
Yu-Gi-Oh! MASTER DUEL gratis untuk diunduh dan dimainkan di setiap platform game yang ada. Beberapa paket kartu, efek kartu, dan arena duel memerlukan pembelian atau berpartisipasi mengikuti berbagai acara permainan untuk mendapatkannya!
Ayo tunggu apa lagi?! Segera download dan mainkan gamenya!
Jangan sampai ketinggalan ya!
Official site: https://www.konami.com/yugioh/masterduel/en/
Official Twitter: https://twitter.com/YGOMasterDuel
Loading...