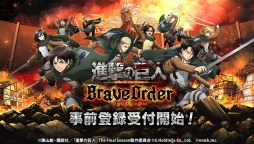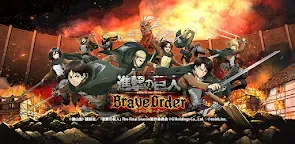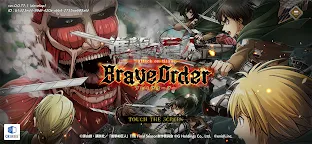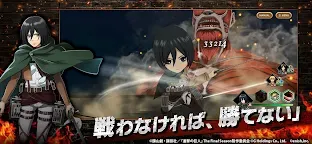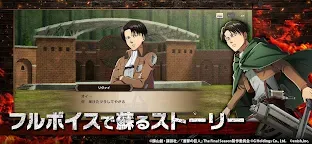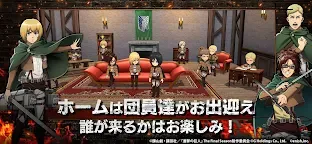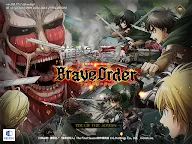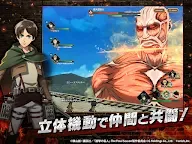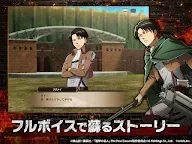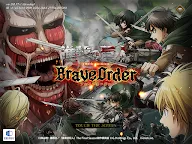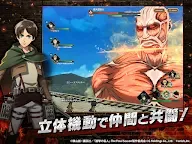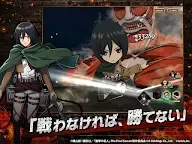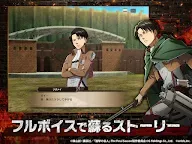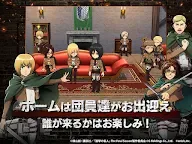 Attack On Titan Brave Order
Developer: enish Inc.
Attack On Titan Brave Order adalah salah satu game RPG multiplayer yang dikembangkan oleh "enish Inc." berdasarkan serial anime dan manga terkenal, yaitu "Attack On Titan". Game ini dirilis pada 11 Februari 2020, dan tersedia untuk pengguna iOS dan Android.
"The Attack On Titan" memulai serialnya pada tahun 2009 lalu dan telah merilis lebih dari seratus juta kopi di seluruh dunia!
Cerita game ini akan berbagi latar belakang yang sama dengan seri aslinya saat menggambarkan dunia yang didominasi oleh raksasa bodoh yang disebut "Titan". Karakter protagonis Eren, Mikasa, dan Armin bergabung dengan salah satu cabang militer di negeri itu "Survey Corps" untuk melawan para "Titans" karena telah menginvasi kota tempat tinggal mereka dan menghancurkan segalanya.
Dalam game ini, pemain akan menjadi salah satu anggota "Survey Corps" dan melawan para "Titan's" bersama dengan pemain lainnya! Pemain dapat membentuk group beranggotakan 4 pemain yang bisa bermain bersama dalam gameplay RPG ini! Selain itu, pemain dapat mendekorasi markas mereka sendiri untuk menarik perhatian dari beberapa karakter langka. Maka dari itu, pemain dapat menikmati pengalaman menegangkan saat menjelajahi dunia "Attack On Titan" yang memukau ini!
Seru bukan?
Makanya segera download dan mainkan gamenya!
Official website: https://shingeki-bo.enish.com/
Official Twitter: https://twitter.com/shingeki_bo
1695717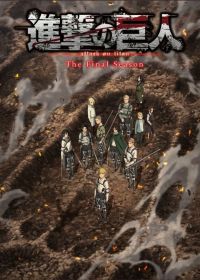 Attack on Titan Final Season 3 has been confirmed it will Release in 2023🙂
Here's A Visual Drawn For The Final Season⬇️
#AttackOnTitan
1682162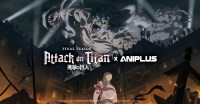 #AttackOnTitan #SeasonFinale #Cafe #Aniplus
Aniplus Cafe, the cafe that specializes in anime collaborations opened by the Asian TV channel Aniplux in Singapore, is going to have a collaboration with the final season of the top airing series Attack On Titan!

Loading...