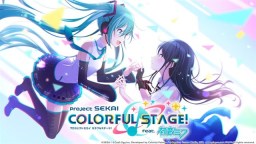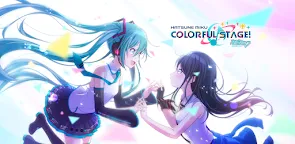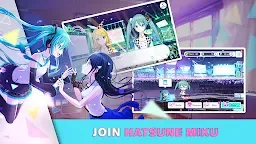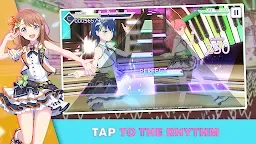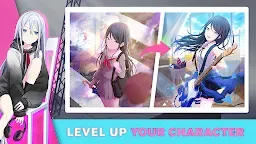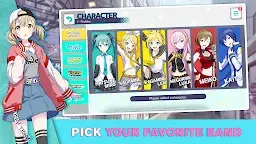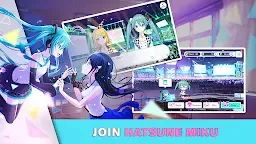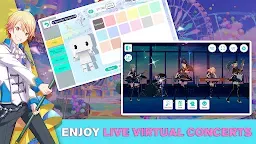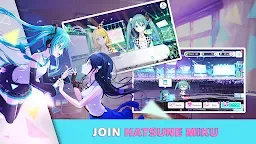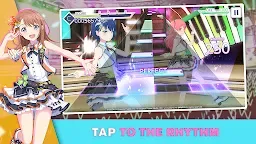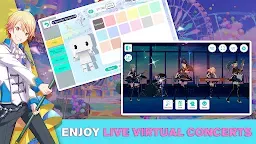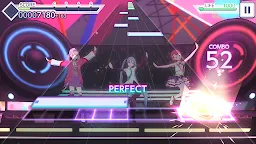 Project Sekai Colorful Stage Feat. Hatsune Miku | Global
HATSUNE MIKU: COLORFUL STAGE!
Developer: SEGA CORPORATION
More from the same developer

Chain Chronicle | Japanese
404 GAME RE:SET | Traditional Chinese

404 GAME RE:SET | Japanese
☞ Other Version(s): Korean | Traditional Chinese | Japanese
HATSUNE MIKU: COLORFUL STAGE! adalah game musik mobile yang dirilis oleh SEGA dan Colourful Palette (studio milik Craft Egg). Pemain dapat menikmati permainan musik, menonton MV secara langsung, dan membaca cerita karakter yang ada dalam permainan. Game ini adalah versi Global di platform Android dan iOS dari dua versi sebelumnya, yaitu versi Jepang dan Cina.

Permainan diatur dalam latar dunia nyata dan "SEKAI". SEKAI adalah dunia imajiner yang diciptakan oleh imajinasi seseorang. SEKAI yang berbeda memiliki gaya tampilan masing-masing. Beberapa karakter dipindahkan ke SEKAI karena imajinasi mereka sendiri. Di SEKAI, mereka bertemu penyanyi virtual termasuk Hatsune Miku dan perjalanan mereka pun dimulai.
Nikmati lebih dari 100 lagu VOCALOID hingga lagu kolaborasi dengan musisi lainnya seperti Roki, Hibana -Reloaded-, dan lain sebagainya yang bisa kamu mainkan. Kamu dapat memilih penyanyi virtual dari VOCALOID, atau karakter original Project Sekai untuk menyanyikan lagu-lagu favoritmu. Selain itu, kamu dapat menonton MV dari lagu-lagu yang ada pada game ini.
2433984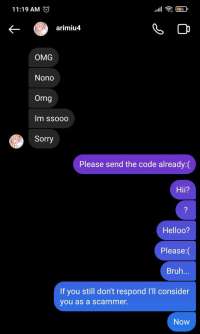 i trusted them than any other tr@@der, and they dissapoint me for giving a wrong password and now they blocked me on instagram. they lie to me and says "my mobile is lagging" and stuff's.. i waited for them to get their code like 30 minutes above and they give me the wrong password. please beware of this person, just block them and ignore them if they off33red your a.ccount, i don't want you guys to be sc4mmed like me.
2407446
Just to clarify something, being rude to another person just because their offers are so low doesn't makes you look cool. It just making you look dumb tbh. Like I get it their offers are low but you don't need to say something threatening like "kys" & "I'll block you for offering a lowballs account" etc. Just say something like "I'm sorry but pass" & "pass" plus who are you to ask people to kill themselves. Plus if their actually kill themselves it's all your fault (please don't kill yourself just because someone ask you to) I felt bad for the person tbh. That's why I'm standing up for them.

( I'm sorry if my grammars are bad. )

Loading...