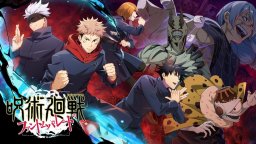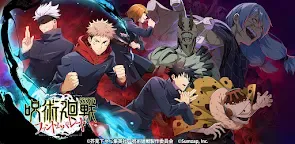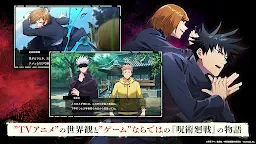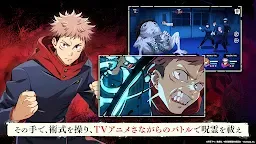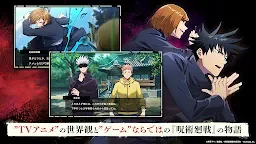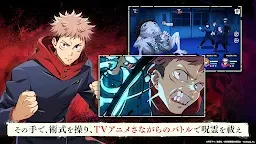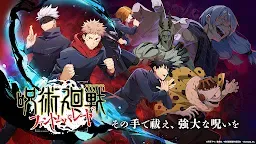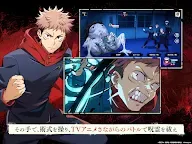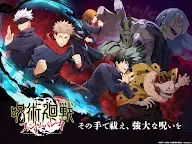 Jujutsu Kaisen Phantom Parade
Developer: Sumzap, Inc.
Pre-registration Rewards:
100,000 pre-register: Twitter icons (Yuji Itadori, Megumi Fushiguro, Rose Nagisakino, Maki Ryoin, Thorns Kumaki, Panda)
200,000 pre-register: 2 gachas
300,000 pre-register: Notebook type smartphone case (lucky draw 10 winners), Twitter icon (Aoi Todo, Noriyuki Kamo, Momo Nishinomiya, Mayi Ryoin, Kasumi Miwa, Ultimate Mechamaru)
400,000 pre-register: 3 gachas
500,000 pre-register: Original acrylic table clock (lucky draw 10 winners, Twitter icon (Satoru Gojo, Kento Nanami, Masamichi Yamo, Kiyoshi Ijichi, Ieiri Shoko)
More from the same developer More

KonoSuba: Fantastic Days! | Japanese

Sengoku Enbu -KIZNA-

London Labyrinth
Jujutsu Kaisen Phantom Parade adalah game role-playing pertama di platform iOS dan Android yang diadaptasi dari serial manga populer Jujutsu Kaisen, yang dibuat oleh Akutami Gege. Game ini dirancang dan diproduksi oleh pengembang terkenal Jepang Sumzap, yang telah menciptakan KonoSuba: Fantastic Days, London Labyrinth, dan Sengoku Enbu -KIZNA-.
Manga Jujutsu Kaisen memulai serialisasinya di Weekly Shonen Jump pada tahun 2018 dan diadaptasi menjadi serial anime dua tahun kemudian dengan sambutan yang positif. Berceritakan tentang seorang siswa SMA, Itadori Yuji, yang memiliki kekuatan dan refleks yang luar biasa daripada orang kebanyakan. Dia telah menelan satu jari, dari Roh Terkutuk yang amat kuat untuk beberapa alasan dan terlibat dalam pertempuran antara Penyihir Jujutsu dan Roh Terkutuk.
Lima karakter dalam seri ini dipastikan akan ada dalam game, termasuk protagonis Itadori Yuji, teman sekelas/rekan Fushiguro Megumi dan Kugisaki Nobara, guru Gojo Satoru dan rekannya Penyihir Jujutsu, Nanami Kento.
Jujutsu Kaisen Phantom Parade adalah game yang menggabungkan elemen RPG dan tema seri manga yang menarik. Detail lebih lanjut belum diungkapkan, jadi, periksa situs web resminya jika Anda tertarik.
1680575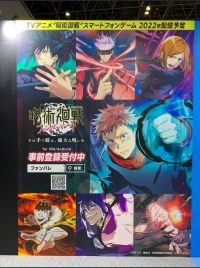 Jujutsu Kaisen Phantom Parade (The Mobile Game)
News, We may receive some news about the game on April 3rd-This Upcoming Sunday🙂 #JujutsuKaisen
1665708
Happy Birthday to Yuji Itadori from Jujutsu Kaisen
Here's a Special Illustration Drawn for Yuji Itadori🙂⬇️ #JujutsuKaisen
Loading...