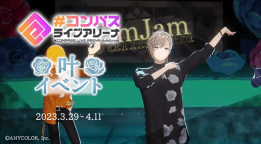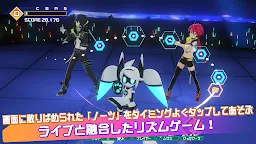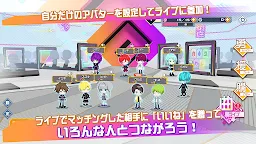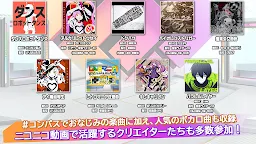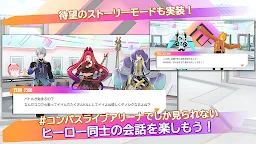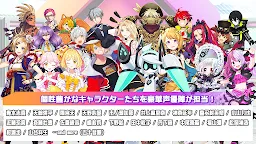 #COMPASS Live Arena
Developer: NHN PlayArt Corp.
More from the same developer More

#COMPASS | Japanese
#COMPASS

A.I.M.$ -All you need Is Money-
#COMPASS Live Arena adalah permainan musik yang dikembangkan oleh NHN PlayArt. Game ini di buat berdasarkan sebuah acara terkenal, yaitu "#COMPASS Live Arena" yang diadakan oleh NHN PlayArt untuk game-game lainnya pada tahun 2018. Namun, game ini berbeda dengan game lainnya yang dimainkan pada waktu nyata. #COMPASS Live Arena akan menjadi game musik dengan ritme yang catchy!
#COMPASS Live Arena akan menyertakan banyak macam lagu dan pahlawan dari #COMPASS. Para pemain akan berperan menjadi salah satu karakter game yang ada di #COMPASS yang bermimpi untuk menjadi penari terkenal yang bersinar terang di atas panggung! Oleh karena itu, game ini memberikan pengalaman unik dengan menggabungkan besarnya dunia #COMPASS, dilengkapi dengan musik dan tarian yang luar biasa. Selain itu, karya seni dari berbagai ilustrator, penyanyi, penari, produser VOCALOID, dan kreator NicoNico juga akan ditampilkan dalam game iniini, jadi akan ada lebih banyak konten yang menunggu untuk kalian jelajahi!
Gameplay game ini dimulai ketika para pemain berkumpul di lobi yang sama dengan avatar virtual mereka. Setelah memilih lagu dan level kesulitan, game akan langsung dimulai! Selama live virtual, pemain perlu melakukan tindakan seperti mengetuk layer handphone mereka, mengetuk dua kali, dan menggesek layer mengikuti ritme music yang terlihat. Selama chorus lagu, akan ada waktu "Fever" yang menjadi klimaks dari setiap penampilan, dimana kostum karakter akan berubah dan menampilkan effect visual yang lebih menakjubkan lagi! Terlepas dari kesulitan permainan, pemain dapat terus bermain dan membuat beberapa kesalahan ringan.
Fitur penting lainnya dari game ini adalah mekanisme unik dari "Support Card". Dalam setiap pertunjukan, pemain dapat membawa 5 support card untuk menerima buff dan hadiah tambahan. Kartu-kartu ini dapat ditingkatkan untuk menjadi lebih kuat dan dapat digunakan untuk membuka fitur baru lainya seperti kostum-kostum baru.
Game yang bisa dimainkan dengan mudah ini tentu saja bisa dimainkan oleh semua pemain! Jadi tunggu apa lagi, segera download dan miankan gamenya sekarang juga!
Untuk informasi lebih lengkap, silakan klik link dibawah ini:
Official Site: https://twitter.com/cpl_livearena
Official Twitter: https://app.nhn-playart.com/livearena/
1905640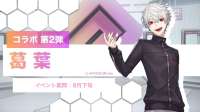 SURPRISE! Kuzuha the Vtuber from Nijisanji is joining Live Arena later next month!!!
1888789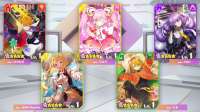 Here's your original 20 heroes' 5-star cards in Live Arena!

Loading...