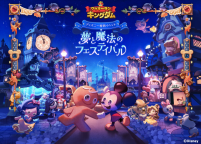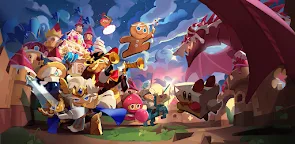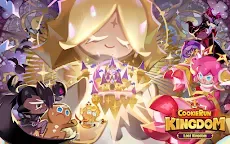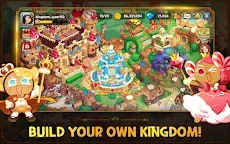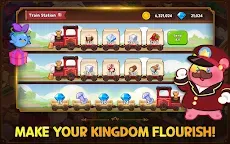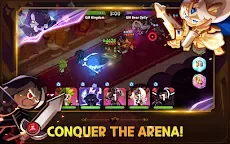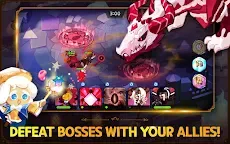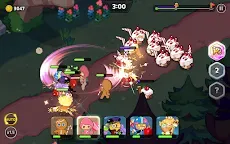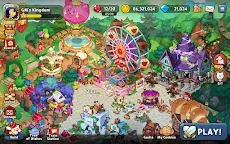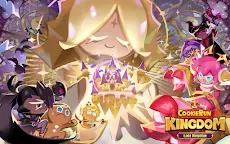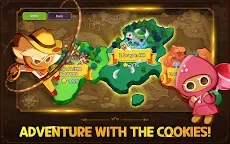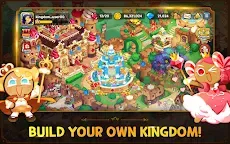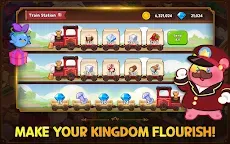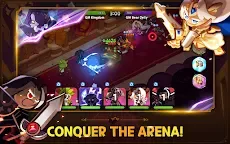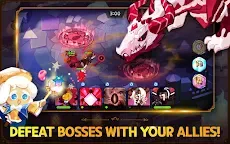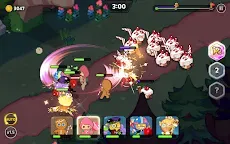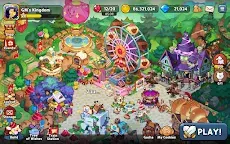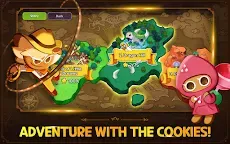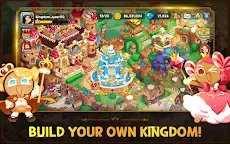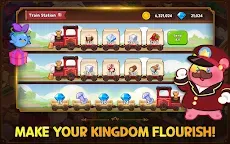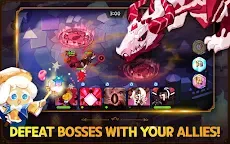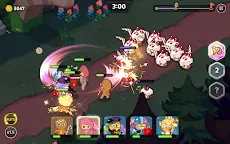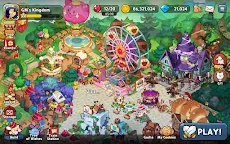 Cookie Run: Kingdom | Global
Cookie Run: Kingdom
Developer: Devsisters Corporation
☞ Other Version(s): China Simplified
Cookie Run: Kingdom adalah Game RPG dengan elemen pembangun dasar yang dikembangkan oleh Devsisters Corporation. Game sebelumnya dalam franchise Cookie Run termasuk Cookie Run: OvenBreak dan Cookie Run: Puzzle World. Di dalam game ini, Pemain akan melakukan petualangan yang benar-benar ajaib dan menakjubkan untuk membangun Kerajaan Cookie dengan Gingerbrave dan karakter kue unik lainnya.
Dengan beragam karakter Cookie yang menarik dan keren adalah salah satu fitur terbaik dari game ini. Banyak cookie asli ditambahkan ke Cookie Run: Kingdom dan pemain bisa mendapatkannya di fungsi gacha. Semua karakter baru ini memiliki kepribadian yang unik dan latar belakang yang menarik, dan tentu saja, mereka akan bersinar dalam pertempuran game ini dengan gaya mereka sendiri!
Selain itu, semua wajah familiar dari game Cookie Run sebelumnya juga akan muncul di sini. Mengumpulkannya sebanyak mungkin dan mencoba berbagai kombinasi dalam pertempuran adalah hal yang sangat menyenangkan dan menakjubkan untuk dilakukan di Cookie Run: Kingdom.
Berbeda dari game platformer lari sebelumnya dari seri Cookie Run, Cookie Run: Kingdom adalah Game RPG di mana para pemain dapat mengumpulkan dan mengontrol karakter cookie yang berbeda untuk bertarung. Gaya bertarungnya membutuhkan perencanaan strategis dari para pemainnya untuk unggul dalam game ini. Ada lebih dari 200 tahapan untuk ditantang pemain. Semua jenis musuh unik akan ditampilkan dalam pertempuran ini dan juga monster ganas seperti monster kue dan naga, ada juga beberapa monster lucu yang menunggu tantangan dari pemain!
Bangunan di game ini merupakan Elemen Dasar untuk nilai jual yang besar dari game Cookie Run: Kingdom. Karena Pemain dapat menyesuaikan Kerajaan Cookie mereka sendiri dengan menambahkan item dekorasi yang berbeda dan membangun fasilitas yang berbeda. Kerajaan ada di sini tidak hanya untuk pamer tetapi juga untuk mengumpulkan lebih banyak sumber daya dan pada akhirnya memperkuat tim karakter cookie dalam permainan. Oleh karena itu, baik pemain biasa yang ingin membangun kerajaan yang tampak bagus untuk bersantai dengan teman-teman mereka dan pemain hardcore yang bertujuan untuk mengembangkan kerajaan dengan sebaik-baiknya akan menikmati bagian pembangunan pangkalan yang memikat dari Cookie Run: Kingdom.

2628796
Have Jingyuan + Himeko, and one five star Light Cone
Not going to be picky, just offer anything! Accepting any games, since I just want to get rid of this account because I already got Jingyuan in my main.


2129665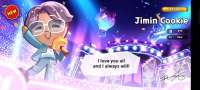 #GameRantsandStuff #EverythingCookie

Since the Disney collab, I am very suspicious about the grindy way to get the tokens to gacha for them. It also is not cool to know that they are not playable.

However, I am very wary when BTS collab arrived because I fear it's going to be yet another grindy and disappointing run for me.

That's why I kept my expectations low and hoped with all my heart I get Jimin and RM(then secretly, V--secretly because I don't want the universe of the gacha gods to think me that I'm asking for too much).

But lo and behold, the universe provides! I got my cookie boys one by one for three consecutive pulls!
Loading...