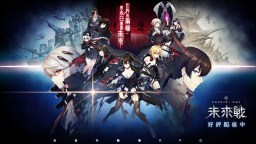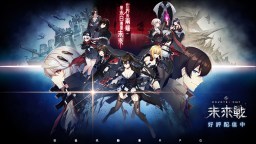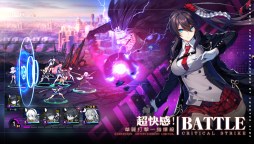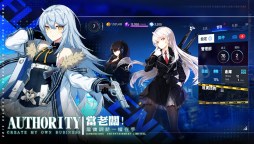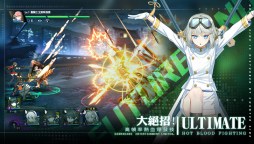 COUNTER: SIDE
Developer: GameBeans Ltd.
More from the same developer

Goddess of Genesis S | Traditional Chinese

Langrisser Mobile | Traditional Chinese

Closers M | Traditional Chinese
☞ Other Version(s): Global | COUNTER: SIDE | COUNTER: SIDE
COUNTER: SIDE adalah game 2D RPG berbasis strategi-fantasi yang dibuat oleh Korean Nexon dan tersedia bagi pengguna android, iOS dan pengguna PC. Di versi SEA ini, memiliki banyak bahasa yang dapat dipilih oleh pemain yang berasal dari berbagai negara, contohnya bahasa China (Simplified dan Tradisional), Inggris, Thailan, Vietnam, Korea, dan Jepang.
Berbeda dengan cerita dari game lainnya, game kali ini memulai kisah petualangannya di dunia masa depan dimana dunia tempat manusia tinggal dinamakan dengan dunia yang "Normal (Dunia yang nyata)" serta dunia dimana para musuh tinggal sangat bertolak belakang dengan yang ada di dunia nyata itu dikenal dengan "Dunia Luar". Pemain akan memainkan peran sebagai seorang bos dari suatu perusahaan swasta bernama "Kefen" yang memiliki tugas untuk memimpin " sanctioners" untuk menghapus semua musuh, semua erosi, menjaga perdamaian, dan berjuang untuk masa depan umat manusia.
Game ini memiliki lebih dari 100 karakter utama serta scene yang di produksi pun tersedia dalam bentuk Live 2D. Tak hanya itu, alur cerita game ini pun sangat detail yang mencangkup lebih dari 400,000 karakter!
Metode pertarungan game ini menggunakan metode menara pertahanan strategis, dimana para pemain harus perlu mengatur karakter-karakternya ke dalam armada 1 kapal dengan 8 anggota untuk menghadapi musuh. Karakter-karakter yang termasuk dalam armada tersebut adalah "Sanctioners, Prajurit, pasukan bersenjata, penjaga, vanguard, pasukan penyerang, dan penembak jitu". Wah, tunggu apa lagi! Ayo cepetan download dan mainkan game yang seru ini!
Official website (SEA):
http://counterside.zlongame.com/
935666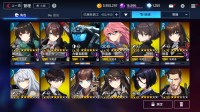 Game is so f2p friendly. Low rarity are more stronger than SSR btw because it's easy to upgrade them.
Don't bother pvp,heavily p2w there. Bunch of full stars SSR even when you're on lower rank/bracket
Chill game with HD waifus
Loading...