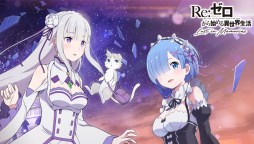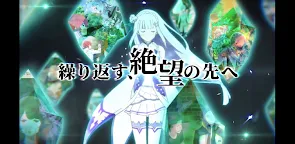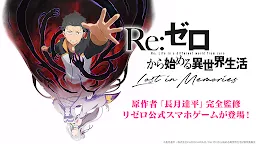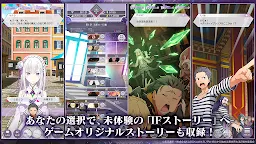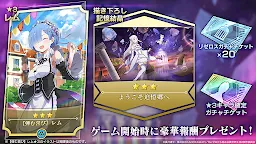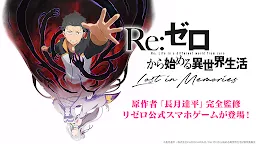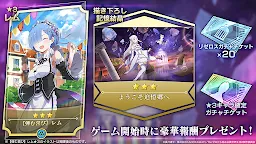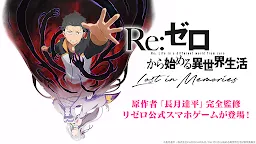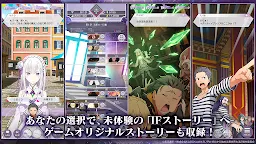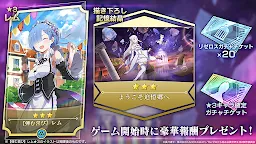 Re:Zero Lost in Memories | Jepang
Re:Zero Lost in Memories
Developer: SEGA
More from the same developer More
Kemono Friends 3 | Japanese

Sonic Forces: Speed Battle

Fist of the North Star LEGENDS ReVIVE | Japanese

Sonic Dash
[This game is no longer in operation.]
☞ Other Version(s): Thailand | Traditional Chinese
[The game server has been shut down on12 May 2023. ]

Re:Zero Lost in Memories merupakan salah satu game RPG berdasarkan anime terkenalnya yaitu "Re:Zero Starting Life in Another World" yang dikembangkan oleh SEGA Games dan tersedia juga dalam banyak bahasa lainnya.
Game ini menampilkan kisah seorang siswa sekolah menengah "Natsuki Subaru" yang diteleportasi ke dunia yang berbeda dan menyadari bahwa ia telah memperoleh kemampuan untuk memutar waktu setelah kematiannya! Game ini juga berkolaborasi dengan pencipta seri "Nagatsuki Tappei" untuk menulis plot asli dan cerita IF dari game ini.
Dalam game ini, pemain akan berperan sebagai karakter protagonis yang menjalankan petualangannya untuk menemukan kembali ingatannya yang hilang! Game ini juga menyediakan sistem turn-based dan elemen RPG yang familiar bagi para pemain yang pernah memainkan game adaptasi dari anime-anime Jepang. Yang membuat game ini lebih seru lagi, para pemain dapat mengumpulkan karakter favorit mereka lewat Gacha dan juga dapat melawan pemain lainnya lewat PvP! Dengan beberapa kelebihan yang tersedia dalam game ini, pemain dapat membuat cerita mereka sendiri yang fantastis!
Beberapa voice actors dan penulis yang ikut mengambil bagian dalam pembuatan animenya juga iku tmengambil bagian dalam pembuatan game ini, yang tak lain adalah "Takahashi Rie", "Minase Inori", dan "Murakawa Rie". Menarik bukan?
Ayo tunggu apa lagi?!
Segera download dan mainkan gamenya!
1551047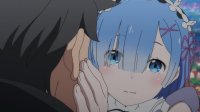 #TopAnimeCharacter_Rem
This #TopAnimeCharacterAwardFinal is for Rem. "The forgotten girl" they said. "The rejected" they said. meh. just stop.

"Who's Rem?", "Dead Rem", "Rejected Rem". take that off and what could you do?
1350577

#Anime #Birthday #Re:Zero #Emilia #MHA #MyHeroAcademia #Yaoyorozu
Today is the birthday of Emilia from Re: Zero and Momo Yaoyorozu from MHA! They are both courageous, independent, and smart girls.
Emilia showed her kindness and bravery from the beginning of the show. Her considerate and caring personality makes people like her so much!
As for Yaoyorozu, she demonstrated her capability of strategic thoughts and leadership as the vice class president. She has proven herself a trustworthy, resourceful, and reliable hero even she's still a student!
I wish them the best birthday!
Loading...