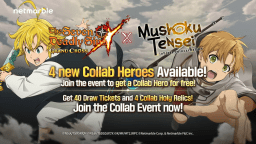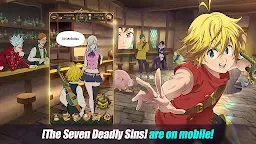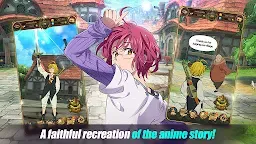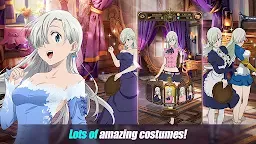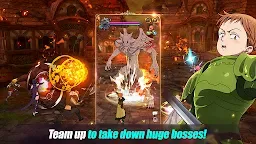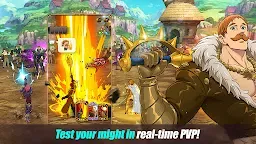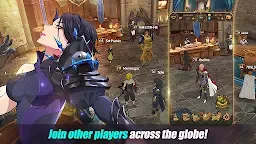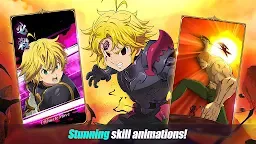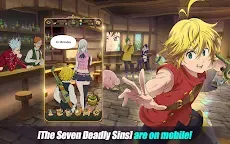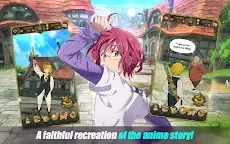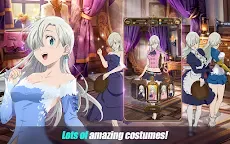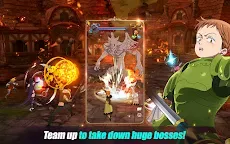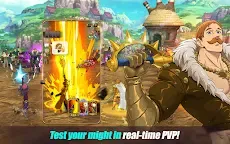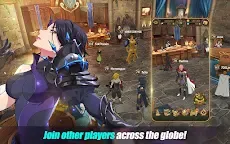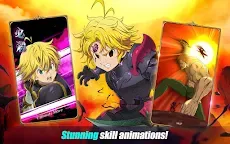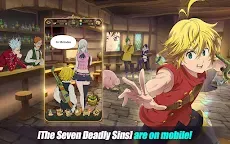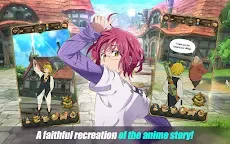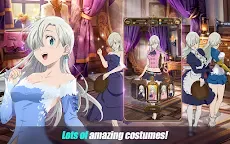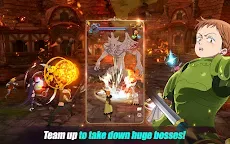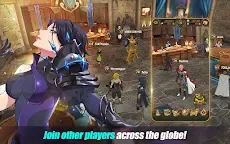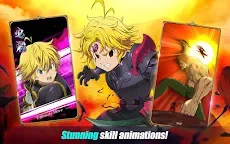 The Seven Deadly Sins: Grand Cross | Global
The Seven Deadly Sins: Grand Cross
Developer: Netmarble
More from the same developer More

Seven Deadly Sins: Grand Cross | Japanese

Stone Age Begins

Seven Knights | Korean
☞ Other Version(s): China Simplified | Japanese | Korean
The Seven Deadly Sins : Grand Cross adalah game petualangan RPG berdasarkan anime dan manga terkenal "Seven Deadly Sins". Game ini dekembangkan oleh Netmarble dan tersedia di Android dan iOS. Ini adalah versi Global dengan 13 pilihan bahasa
Dalam game ini, pemain akan berperan sebagai Meliodas, pemimpin dari organisasi Seven Deadly Sins, dan memulai petualangan dengan karakter lainnya. Semua karakter ditampilkan dan memiliki animasi 3 dimensi. Game ini menampilkan ulang adegan anime aslinya yang merupakan pendekatan baru di dalam game mobile.
Game ini juga mengadaptasi percakapan original dari para seiyuu aslinya. Selain itu, pemgembang ini juga mengundang Okabe Keiichi dari MONACA dan direktur musik dari Nier untuk memproduksi suara dalam game ini. Dalam beberapa event yang berlangsung, game ini juga berkolaborasi dengan serial anime terkenal yang lain meliputi Tensura, Attack on Titan, Re: Zero, dan lain sebagainya. Bahkan jika kamu bukan penggemar Seven Deadly Sins, kamu dijamin 200% akan tetap dapat menikmati game ini!
Di samping cerita utama dari gamenya, pemain dapat menyesuaikan karakter dengan berbagai macam kostum, dekorasi, serta foto dengan fitur AR. Ayo bermain dan menjelajah hal baru dengan karakter pilihannmu!
2208740
Trading or selling my 7ds acc for selling needs to be steam card (I dont have cashapp or anything) and trading needs to be around same cc or higher dm my discord leg #4948
2194385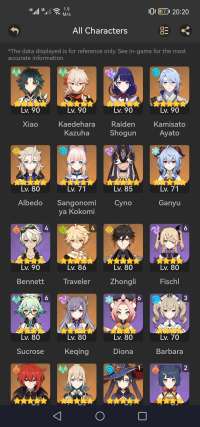 so im trading my account

NGF
AR 57
server EU
5 stars weapon : amos bow, jade spear, staff of the scarlet sand

LF genshin with itto and his weapon or 7ds, honkai, robux or dbl but mostly looking for robux and instant trade if robux
Loading...