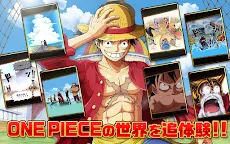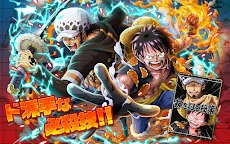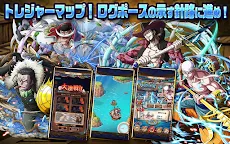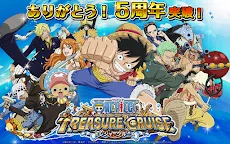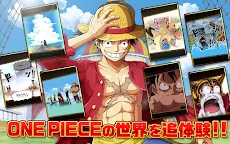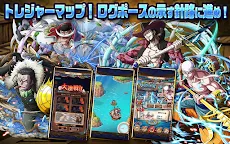 Croisière au trésor One Piece | Japonaise
ONE PIECE トレジャークルーズ
Développeur : BANDAI NAMCO Entertainment Inc.
☞ Autre version: Chinois Traditionnel | Coréenne | Anglaise
ONE PIECE TREASURE CRUISE (OPTC)
est une aventure exaltante aux côtés de votre équipage favori. Formez votre propre équipage de pirates, lancez des combos puissants, et revivez vos moments préférés de l'histoire de One Piece.
- Revivez l'histoire de One Piece -
• Rejoignez Luffy et l'Équipage des Chapeau de Paille
dans leur quête du One Piece!
• Explorez chaque chapitre de cette histoire épique.
• Complétez des quêtes et observez cette aventure se dévoiler.
• Vous êtes libre d'explorer les différents mondes imprévisibles de ONE PIECE.
- Recrutez et entraînez votre propre équipage de pirates! -
• Vos personnages principaux et secondaires favoris de ONE PIECE.
• Plus de 1 000 personnages de l'anime à recruter.
• Chaque personnage dispose des capacités spéciales!
• Revivez des combats excitants et vivez-en de nouveaux!
- Un système de combat intuitif -
• Un tout nouveau système de combat spécialement pensé pour smartphone.
• Lancez des attaques incroyables en duo pour causer des dégâts dévastateurs et envoyer vos ennemis voltiger.
• Des stratégies et des enchaînements d'attaques pour combattre même les ennemis les plus puissants.
• Dirigez l'équipage de pirate le plus redoutable des cinq mers!
#Anime #OnePiece #Yamato #Boy #Girl #Male #Female #Man #Woman #Whatever #Dontcare
More and more fans are talking about the gender of Kaido's son, Yamato, as (s)he just appeared in the latest few episodes of One Piece anime. To be honest, I don't really care. It doesn't matter whether an awesome character is a boy or a girl. We love them simply because of who they are, am I right?
Look at Astolfo and Mordred from FGO, they're greeeeeaaaaat
#Meme #Animeme #Liveaction #Netflix
This meme explains what I'm thinking about the upcoming One Piece live-action series on Netflix. There are basically NO other live-action products that are acceptable except the Rurouni Kenshin trilogy...Gosh, I hope this doesn't ruin my mood for watching the anime later on.
Chargement...