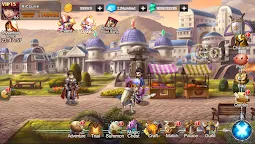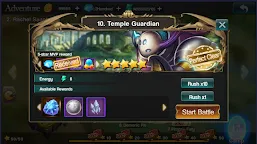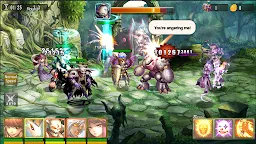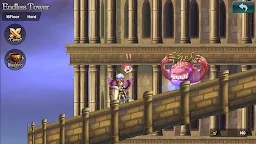 Ragnarok Rush
Développeur : Gravity Interactive Inc.
Rush into a grand new adventure in the world of Ragnarok Online.

Join forces with the world of Ragnarok as the creatures and pets fight alongside you to save the world. Experience a whole new adventure in your hands.

Create new memories with all new exciting battles, glorious new visuals, and a whole new original story-line.

*********************************************************
Features

▶ Pet Collecting ◀
Collect all the famous and legendary monsters and pets of Ragnarok!

▶ Hero and Pet Potential ◀
Unlock the hidden potential within your hero and pet!

▶ Arena Modes ◀
Battle with other heroes and their teams! Battle for honor! Battle for glory! And mainly Battle for Loot!

▶ Convenience Mode ◀
Let the AI carry it's own fair share of the weight!

▶ Special Modes ◀
Scale the Legendary Geffen Tower, beat up a strangely over-sized cat, hunt down those legendary MVP Monsters!
Chargement...