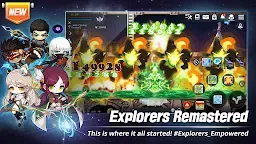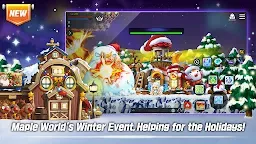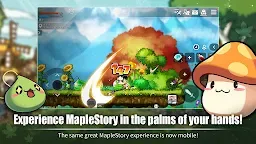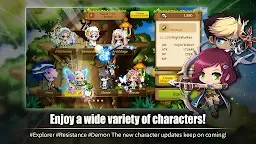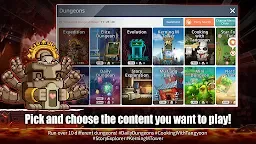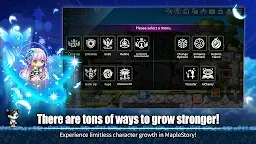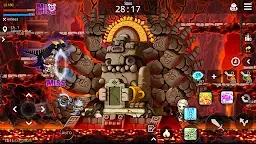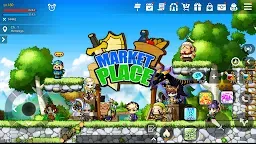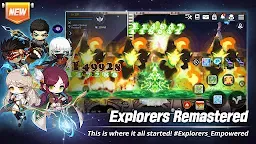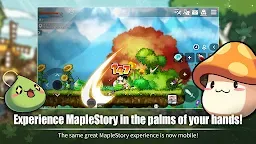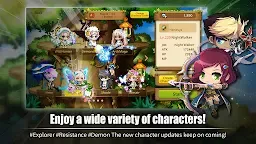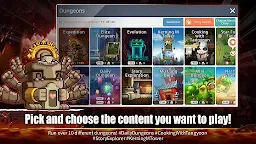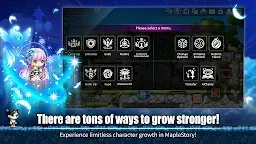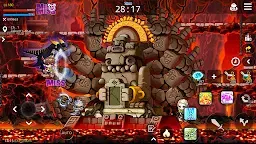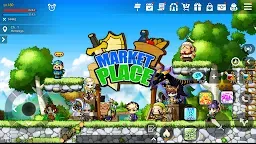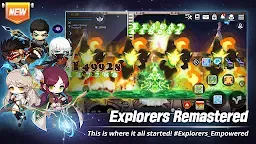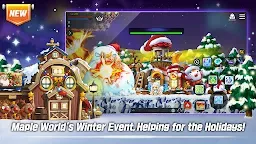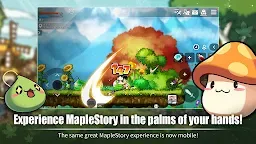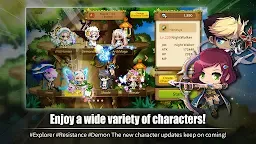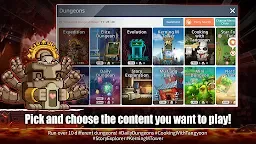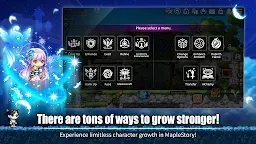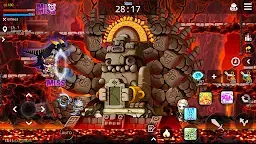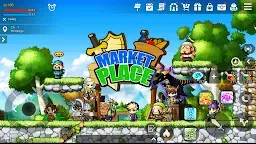 MapleStory M | Globale
MapleStory M
Développeur : NEXON Company

MapleStory M | Coréen

MapleStory Blitz
IRIS M

Seven Knights ll|Korean
☞ Autre version: Japonais | Coréen
MapleStory M, the highly anticipated follow-up to
MapleStory
, is here and the hype is real! MapleStory M brings the nostalgic world of MapleStory to your mobile device. Enjoy a
MMORPG
experience whenever and wherever you want, right in the palm of your hand.
Play a
multiplayer mobile game
as the classic MapleStory Explorers that you know and love: Dark Knight, Bow Master, Night Lord, Bishop, and Corsair! Or start role playing as our new Explorers: Shadower, Hero, and Arch Mage!
Compete with friends to level up and become the first to achieve the 4th job, just like the good old days! Go on multiplayer
raids
- recruit the best players for your guild and defeat epic bosses together!
[New Update]
Cannoneer, Maple M World's ranged expert, is here! Cannoneer uses a Hand Cannon to attack from long range and teams up to bamboozle foes with a helpful monkey. Take out monsters in Maple M World with one shot, one kill! On-Time, Growth Mission, and Mega Burning events will also be available for character development!
Not sure of how to level up your character? Check out the Maple Guide menu! It's there to advise Maplers as they adventure through Maple M World.
An open world, anime MMO adventure awaits on your phone in MapleStory M!
MAPLESTORY M FEATURES:
Anime MMORPG
▶ The fantasy game experience of MapleStory is now on your mobile device!
▶ Open world MMORPG with live game events.
▶ Anime styled characters and action.
▶ Knight, mage, or whoever you want to be - celebrate your individuality with an endless variety of cosmetic decorations!
Fantasy Role Playing Game
▶ Open world cities like Henesys, Perion, Kerning City, Elinia, and more!
▶ Battle monsters and explore the fantasy world of MapleStory.
▶ Battle as your favorite class of fantasy character.
Multiplayer RPG Fighting Game
▶ Battle mode: compete with players from around the world in Level Ranking, Mu Lung Dojo, and more!
▶ Multiplayer guilds: team up with friends to raid challenging epic bosses!
▶ Battle against MapleStory's iconic raid boss, Zakum! Join a raid party with up to 10 players and face Zakum for exclusive rewards!
▶ Social game: Battle with friends in Monster Carnival, a new 2v2 battle mode!
Download MapleStory M and return to the fantasy world of MapleStory today
■ Support & Community
Are you having problems? Contact our 1:1 Support in-game or send us an inquiry at
help_MapleStoryM@nexon.com
[For the best gaming experience, MapleStory M requires OS 4.4, CPU dual-core and RAM 1.5GB or higher. Some devices under the specification may have difficulties running the game.]
Follow us on our official communities to get the latest news and updates!
Facebook: http://www.facebook.com/PlayMapleM
Terms of Service: http://m.nexon.com/terms/304
Privacy Policy: http://m.nexon.com/terms/305
■ App Permissions Information
In order to provide the following services, we are requesting certain permissions.
[Mandatory Access Rights]
Save picture/media/file: game installation file, save update file and attach screenshots for customer service
[Optional Permission]
Phone: Allow your phone number to be collected for promotional text messages
※ This authorization only applies to certain countries, so numbers may not be collected from all players.
[How to withdraw access rights]
▶ Android 6.0 or higher: Settings > Applications > Select App > Permissions
▶ Under Android 6.0: Update OS version to retract permissions; Uninstall app
※ If the app does not ask you to grant your permission, manage your permissions by following by the above steps.
Chargement...