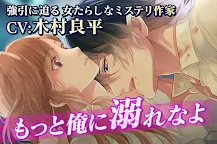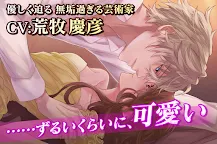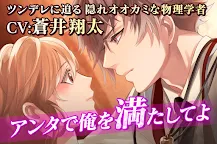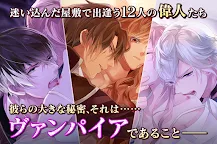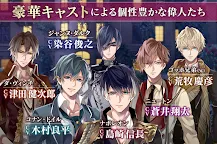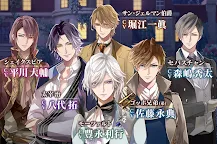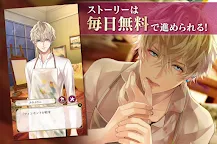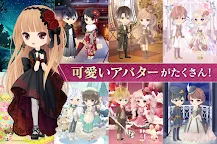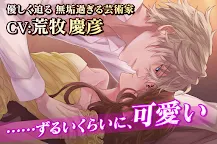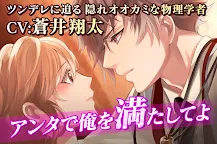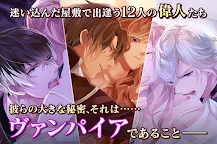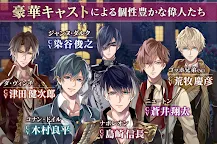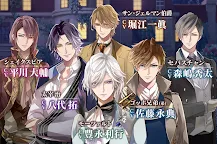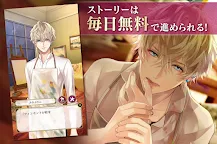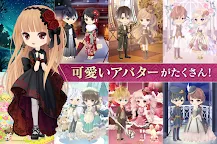 Ikemen Vampire | Japonais
Ikemen Vampire
Développeur : CYBIRD
☞ Autre version: Korean | Chinois Simplifié | Anglais | Chinois Traditionnel
Another title from Cybird's Ikemen series, Ikemen Vampire agains introduces great historical figures as handsome guys. Players take the role of a girl who stumbles across 12 guys including Leonardo da Vinci, Napoleon and Mozart during her stay in France. The guys all share a dark secret – to continue living by being a vampire
Play the top free otome romance game in Japanese!
A chance encounter in the Louvre leads you into a mansion full of some of the greatest men from history! But there's a twist...they're vampires! And they're out for blood. Your blood.
Can you survive a month living under the same roof as these deadly handsome men? Or will you give into temptation?
Ikemen Vampire: Temptation in the Dark is the newest addition CYBIRD's hit Ikemen Series otome games! If you enjoyed Midnight Cinderella, Ikemen Sengoku, and Ikemen Revolution, get ready for another romantic phenomenon that will keep you on the edge of your seat! Get lost in a mystic, tender and thrilling interactive romance novel with love interests that include none other than Mozart, Isaac Newton, and Shakespeare! Ready to make history?
Enjoy a vibrant, exciting romance complete with engaging music, gorgeous illustrations, and character voices! Receive 5 free Chapter Tickets each day to progress through the story! Free to download! Play now and find your very own vampire otome love!
■Date Characters voiced by some of Japan's most popular Voice Actors!
Napoleon Bonaparte (Voice: Nobunaga Shimazaki)
Wolfgang Amadeus Mozart (Voice: Toshiyuki Toyonaga)
Leonardo Da Vinci (Voice: Kenjiro Tsuda)
Arthur Conan Doyle (Voice: Ryohei Kimura)
Vincent Van Gogh (Voice: Yoshihiko Aramaki)
Theodorus Van Gogh (Voice: Hisanori Sato)
Osamu Dazai (Voice: Taku Yashiro)
Isaac Newton (Voice: Shouta Aoi)
Jean D'Arc (Voice: Toshiyuki Someya)
William Shakespeare (Voice: Daisuke Hirakawa)
Comte de Saint-Germain (Voice: Kazuma Horie)
Sebastian (Voice: Syuta Morishima)
■Collect Exclusive Cards!
Cards have gorgeous anime style illustrations featuring scenes from the main story, events, and more! Set your favorite Card as your Home background and he will speak to you! Cards include voiced lines so you can hear his enchanting voice! Depending on the card rarity, he might even get close and personal with you.
■Dress Up with Cute Attire for your Avatar and His
Experience more interactive otome gameplay with the in-game avatars.
Choose from gorgeous Cinderella dresses, beautiful room backgrounds and gardens, and cute accessories to become a vampire princess that would tempt any guy! Freely rotate your avatar and decorations to make a room that matches your tastes! Limited edition attire pieces are constantly being added so that you can always stay up to date with the latest trends. Characters from the story are also available as avatars! Dress up your love interest for the perfect date night together.
■Shape Your Story through the Choices You Make!
In Ikemen Vampire, there are multiple endings available for each guy depending on the choices you make in the game. If you get enough points you might even receive a special epilogue with your one true love! Along the way, unlock special side stories told from his perspective to learn all about his true feelings. Which happy ending awaits you? Play to find out!
■Enjoy In-Game Story Events for a New Experience with Your Guy!
Ikemen Vampire holds many free Story Events that require no Chapter Tickets to continue reading! Play to experience exciting mini stories outside of the main story. Get into new situations with your favorite guys, and clear endings to get bonus items and attire pieces!
Team up with your friends to clear the events faster and get every event ending!
*1・・・Free to Play (In-Game Payable Content Available)
Chargement...