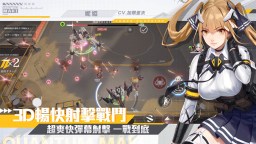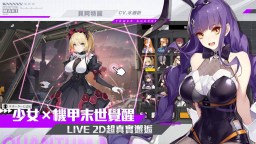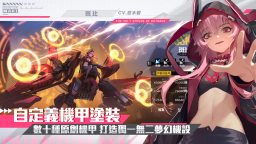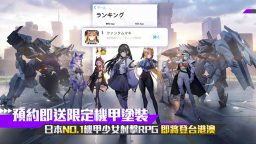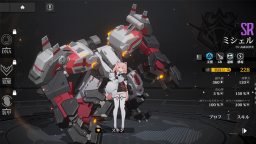 QUANTUM MAKI | Traditional Chinese
QUANTUM MAKI
Développeur : Mover Games Limited
☞ Autre version: Japanese
QUANTUM MAKI is a RPG card game developed by Efun International Ltd.
3D x original mecha x barrage shooting RPG is finally here!
In 2033 AD, a mass of extraterrestrial technology- the "Tower of Babel" was discovered all over the world.
While the "tower" research is in progress, an unprecedented technological innovation is implemented.
However, it triggered a great war involving all mankind...
Pilots, named "Ritter", use the special weapon "Quantum Maki", go to the battlefield to rob the "Tower" technology and counter the empires that plan to conquer the world.
Now, the innovation of mankind begins.
◆◆◆ Exhilarating barrage shooting battle.
You can perform splendid actions even with simple operations!
Go through the storm of ammunition and reverse one shot!
Shoot the victorious bullet at the enemy!
Substantial Auto Mode! Barrage shooting that anyone can enjoy!
◆◆◆ Powerful production with high quality 3D model Deliver various skills and enjoy full 3D battle graphics!
Control the masterpiece of the original mecha and enjoy the flashy action production!
You can experience a battle production full of attention to detail!
◆◆◆ Rich game content
Stories, battles, contact with Ritters, base construction, etc ...
Lots of game content!
Equipped with a deep training system, absolutely addictive!
◆◆◆ A wide variety of original mechas are now available!
Over 40 completely original mechas!
Innovative design, changeable paint, and unique armament!
Identify the battlefield, organize a strategy team flexibly, and show off your skills as a commander!
◆◆◆ Deepen communication with liters and improve likability
Not only 3D models but also delicate 2D illustrations are perfect!
Get in touch with the unique Ritters and become buddies with each other!
Perhaps you can get to know the past of the one you're interested!?
Chargement...