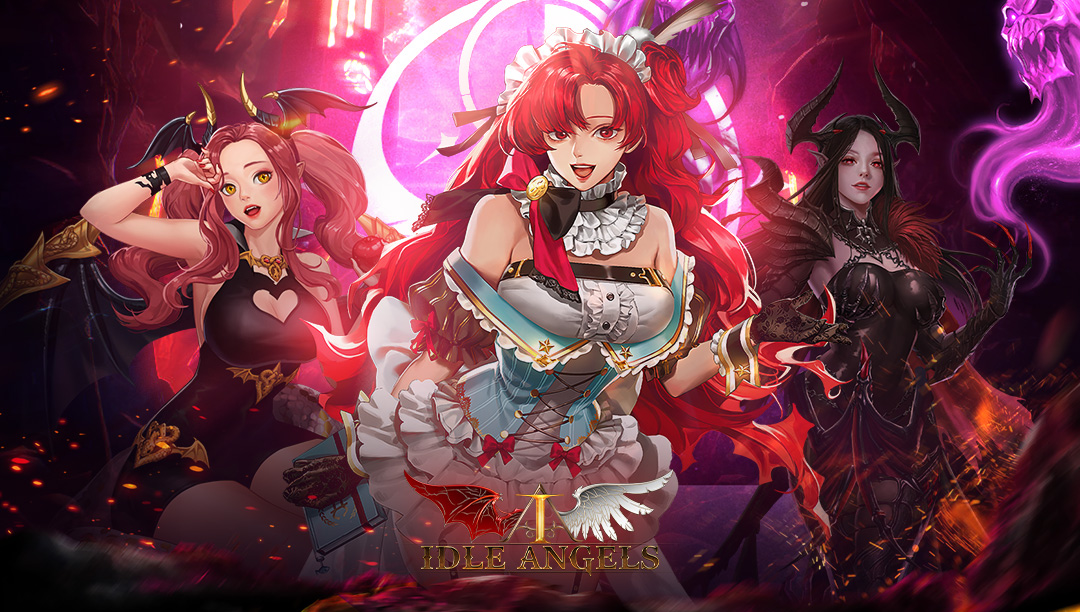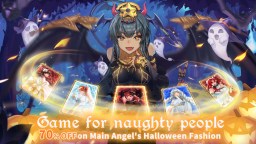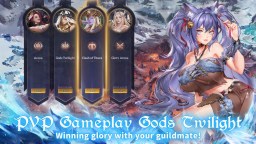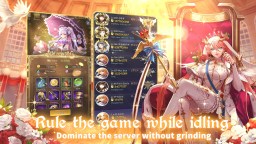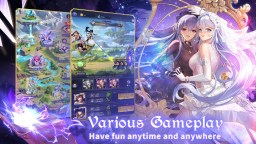 Idle Angels
Idle Angels
Développeur : MUJOY GAMES
Fantastique jeu de stratégie RPG ! Collectionnez et améliorez vos anges. Rivalisez avec vos amis !

CARACTÉRISTIQUES DU JEU :

1. Système de gestion des combats
Vos anges se battront automatiquement même si vous n'êtes pas en ligne. De cette façon, vous pouvez obtenir facilement un tas d'équipement et de pierres précieuses.

2. Battle Stratégie
Choisissez le bon ange, faites correspondre les bonnes compétences et choisissez le bon équipement.
Jouez maintenant et utilisez votre sagesse pour construire votre ""Equipe Invincible"" !
Jouez à ce jeu en toute simplicité !

3. Une ribambelle de modes de jeu
Mode lent, système de combat, tâches d'aventure et de collecte, d'entraînement et d'éveil des anges !
Il y a aussi des rencontres, des arènes et des guildes !
Croyez-moi, vous ne vous ennuierez pas ici !

4. Amitié
Former un guilde avec d'autres joueuers et devenez légendaires !
Aimeriez-vous lever un verre à votre vieil ami après la victoire de la bataille ?
Portez mes vêtements, tuons l'ennemi ensemble !

Visitez: https://www.facebook.com/IdleAngels"
2341876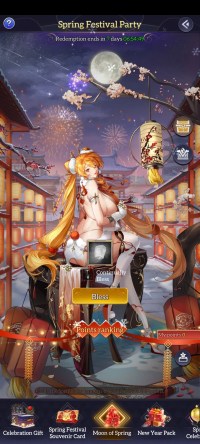 #IdleAngelsEvents
Spring Festival
- 1/20 00:00 to 1/27 23:59, 2023 (server time)
- It includes the following events:
1. Spring Celebration: Get points in Epic/Legend/Limited/Wish Pool/UR+ Wonder Limited/Angel's Trial Summon during the event. Reaches a certain number of points to claim rewards, and up to 500 points can be redeemed.
2. Spring Goodies: Event items, Red Envelope and Gift Box, will drop after battling in the dungeon or join other Spring Festival events during this period. You can use the event items to exchange for resource rewards. Different resource rewards will have different redemption limits.
3. Spring Festival Souvenir Card: After purchase, you can immediately get Superior Summon Scroll, VIP EXP, the Spring Festival limited avatar frame and the Spring Festival limited chat bubble. And on the following day, you can get Superior Summon Scroll via mail for one week.
4. Moon of Spring: Idling to get the event item, the Spring Sky Lantern. Release Spring Sky Lantern for blessing to get diamond rewards and points. Reach certain points to redeem great rewards.
*Unused points will be reset after the event ends. Please use it on time
*Points Ranking will be based on the acquired points. Consuming points will not influence your ranking.
2334651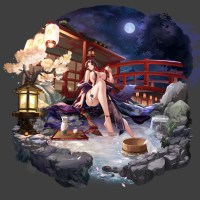 #IdleAngelsInformation
[New Content]
1.Added New UR+ angel Himiko
Exclusive Passive Skill - Swift Wind Blade: When entering the battle, Himiko gains 2 layers of [Parry] (cannot be dispelled). Each time she receives DMG exceeding 40% of her Max HP, consume 1 layer of [Parry] to reduce the DMG to 40% of her Max HP. Himiko must have a critical hit and the DMG is increased according to her Crit. It lasts for 2 rounds.
Chargement...