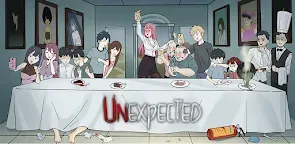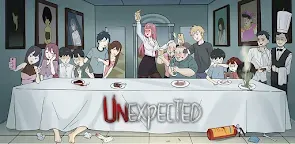 Unexpected
Développeur : Genuine Studio Ltd
Unexpected is a horror adventure game developed by Genuine Studio Ltd. In this game, there are many short riddles that may look normal at the first glance, but are actually pretty horrifying after understanding them. Apart from reading, players also need to interact with different items in the scenes to progress the story.

*You can always change the game language to English in Setting.
Attention
Please avoid eating while playing the game for a good appetite.
Please avoid playing before going to bed for a good night's sleep.
Please avoid playing after midnight for ease at mind.
Game Features
▸A relaxing and easy game.
▸Unlike a traditional riddle game, Unexpected is played with interactive riddles.
▸Multiple endings and achievements are designed for a real collector.
▸Sixteen stories that may appear normal at first, but once you think about it, the truth gives you a shiver down the spine.
Every chapter is an independent story. All you have to do is find the items, place them to the right place, or interact with different scenes with the items found, to trigger different endings! Come enjoy the fun thrill-driller Unexpected!
Chargement...