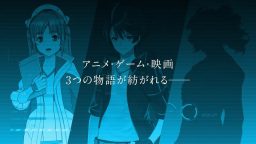 ESTABLIFE Unity Memories
Développeur : SQUARE ENIX Co.,Ltd.
ESTABLIFE Unity Memories is a mobile game developed by SQUARE ENIX. ESTABLIFE is a multimedia project that will be launched on the mobile platform. Apart from this mobile game, TV animation and movies will be created based on the same ESTBLIFE story, which is set in a future world where mankind is genetically modified and managed by AI to avoid extinction. Currently, the date of release of ESTABLIFE Unity Memories has yet to be announced.
Chargement...