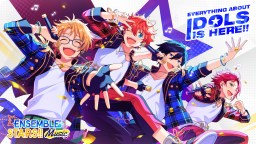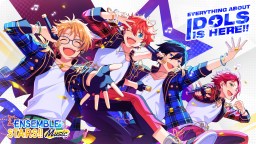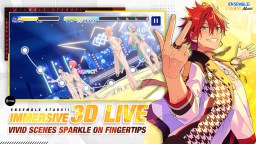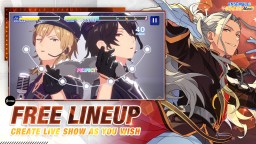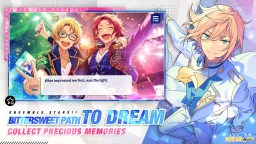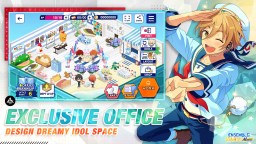 Ensemble Stars!! Music | Anglais
Ensemble Stars!! Music
Développeur : Happy Elements K.K
☞ Autre version: Coréen | Chinois Traditionnel | Chinois Simplifié | Japonais
Ensemble Stars!! Music est un jeu de rythme développé par Happy Elements.
Découvrez le monde d'Ensemble Stars dans un style de jeu inédit ! Découvrez de superbes contenus uniques dont des clips en 3D de haute qualité et un riche catalogue de chansons !
1972928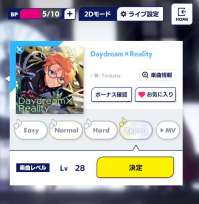 Greetings everyone. The next event will be tempest and its unit event. I'll make another guide on how to do the event. I've been playing on the jp server and this is just my own personal experience. I'll try to make it as easy as possible. I hope at least I can make this guide understandable. If I'm missing some points, @Irtzy feel free to add your opinion in the comment section down below.

Okay, so in most unit and shuffle events, you can obtain some various items, namely:
1. Megaphone: Can be obtained 3 times per event. This item restores 10 BP.
2. Whistles: Can be obtained 30 times per event. Can't be stacked if you already have 10 BP. Unless you bought the monthly pass which gives you 20 BP. Sometimes there will be times when there's a log in reward that give you whistles as bonuses.
3. Event pass: can be obtained during log in, normal live, multi live and idol office work. You need this item in order to play the event song.
4. Crown piece: can be obtained ONLY in event. You need this item to level up your idol rank in your idol room. The first crown piece can be obtained in the 1.300.k event point (you can see more info in the event point reward)
5. Memorial Coins: Can be obtained ONLY in event. You can use this item shop to exchange the previous event cards, office clothes, bg, story and MV outfit piece in the event memorial shop. The amount of mem coins are varied. Namely: *5= 30 mem coins, *4= 10 mem coins, *3= 1 mem coins, office clothes= 2 mem coins, bg= 1 mem coins, story= 1 mem coins, MV outfit piece= 10 mem coins. For event cards you can trade up to 5 copies at MAX. While an MV outfit piece you can trade it up to 10 at MAX.
6. MV outfit piece: Can be obtained during an event, special log in, or exchanged from the event memorial shop. You can use this item to unlock the exclusive event MV outfit for 2 MV outfit pieces you used. The normal gacha card doesn't need this item if you want to unlock the MV clothes.
7. Ribbons: Can be obtained during event, live show, multi live, event exclusive idol work, or event song. Can be used for exchanging materials that are available in the event shop.

First of all, before you want to do the event, let me just say this. It's impossible to get the event card without spending any dias. Usually we use around 7k-9k dias depending on how strong our team is. Just like all of my guides, this will be long but please read it carefully if you want to do the event. Honestly I didn't want to push you to read this if you don't want to, feel free to keep scrolling and see someone else's notes but I think a good understanding can help you know how the event works and how you can survive the event to the very end.

Okay, back to the business. How to do the event? You can get the event point by clearing a song. No matter what song, and you can also do office work. Normal live show will always give you more event points compared to the multi live (in this case, we still haven't got the multi live yet). Never use BP in idol office work if there's an event. Why? because clearing a live show will give you more points compared to the idol office work. For reference how much you can earn between those two, I'll write it down below.

For idol office work:
Normal office work will give you 250 event points per 0 BP work ticket. You can get 375 points + event ribbons per 0 BP work ticket. For the exclusive event work, you will need the outfits from the ribbon exchange shop to perform the event office work. I highly recommend everyone to rush for the outfits (which cost 300 ribbons) on day 0 because you'll make the ribbons back in the long run and more. It takes about 10 plays at 10 BP to get the outfit. This means that for every 10 BP I use, I gain about 30 ribbons! 10 plays at 10 BP = 300 ribbons. Ribbons are not set and are random per song played. I always speed running the event clothes before doing anything else.

For live show:
Playing live shows will earn you event passes which in turn allow you to play the event song. 100 event passes = 1 event song play. Event songs will always give the most points. It's important to play at a difficulty level where you can pass the song. Failing a song will not earn you any points so please play with consistency.

Harder the difficulty (not level. e.g expert)=higher the score.
Higher the combo = higher the score multiplier.

So, full-comboing a song on Hard will NOT earn as many points as a full-combo on Expert, even if you use the exact same team. Pick a song that you can consistently do a full-combo and score high on and you'll maximize your event point gains.

This is the example:

This is the song I played
1951826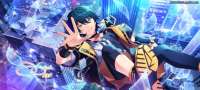 Credit: @/cnstars_en on Twitter, for more info about the event please check out their account!!

First half scout: Fragments of Light and Shadow (Black)

★5 【Tracing Shadow】 Kagehira Mika
Chargement...