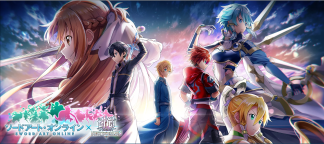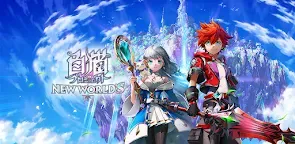 White Cat Project | Japonaise
White Cat Project
Développeur : COLOPL, Inc.
☞ Autre version: Coréen | Chinois Traditionnel
White Cat Project
(Shironeko Project) est un RPG très populaire de type « One Finger » développé par Colopl.
Ce mode révolutionnaire permet au joueur d'attaquer, de se déplacer et d'utiliser ses compétences avec juste un doigt, rendant ce RPG sur mobile unique.
★ Des actions réalisables par un simple tapotement de doigt
★ Jouez avec des amis en équipe de 4
★ Créez votre propre ville sur L'Île Volante (Flying Island)
★ 10 types de personnages, 10 styles différents!
★ Faites-vous des amis et éveillez leurs puissants pouvoirs!
★ L'histoire d'une rencontre magique entre un chat noir et un chat blanc
1155210
#Gotoubun

Yatta.. Gotoubun no Hanayome - 2nd collab in Shironeko Tennis (☆▽☆)

*This 2nd collab will be held on May 28th 2021..

PV: https://youtu.be/ssqkOfQTJXU

#gotoubunnohanayome #gotoubuncollab
#SNTxGotoubun #shironekotenniscollabgotoubunnohanayome
#Shironeko_Tennis #ShironekoTennis
540682
Everytime when i saw Serena and its hurt af.Add me if u want.
Chargement...