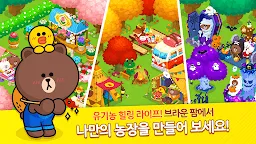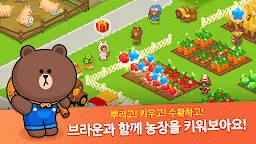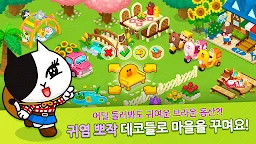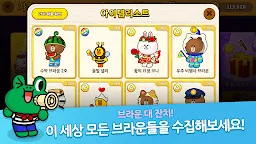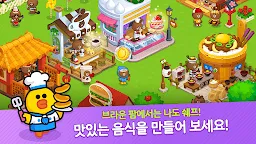 BROWN FARM | Korean
BROWN FARM
Développeur : LINE Corporation
Plus du même développeur Plus

LINE: Free Calls & Messages

Jumputi Heroes

LINE: Disney Tsum Tsum | Japonais

LINE Rangers
☞ Autre version: Global
For the healing life of a novice farmer Brown, Uncle Brown, a big man in the farm world, is here!
I'm already rich when I help my friends and spells rushing in?!
Brown's touch of making ice cream over there is unusual?!
The best-talented Browns came to help the farm!
Make the best farm with a variety of browns to help the farm.
==========================
I don't need one of the buildings in the world.
I have a farm! Brown Farm!
From domestic organic wheat to animal welfare eggs to milk!
You can produce fresh and delicious ingredients and foods yourself!
Try selling healthy and honest food at the stands to create a more abundant farm.
Fresh goods produced today on the table!
Brown Farm Direct Delivery Service!
The competitiveness of a farm is fresh!
Try selling farm products all over the country by truck and train.
Waiting for 100* won, Brown's Alley Restaurant!
A lot of Chef Browns are craftsmen.
I'm waiting for your help to be reborn.
Come on. You're gonna have to sharpen your skills and work on the recipe.
Cute, cute!This is Brown and Friends Kingdom?!
Is this a farm or an amusement park?
The decorating shop is full of various cute decorating items!
Decorate my farm with a healing place!
==========================
Chargement...