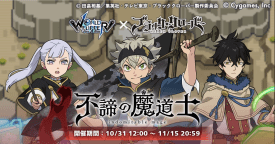 World Flipper | Japonais
World Flipper
Développeur : Cygames, Inc.

Shadowverse | Globale

Shadowverse | Global

Shadowverse | Japonais

Shadowverse | Japanese
☞ Autre version: Globale | Chinois Traditionnel
World Flipper est un RPG d'action sur mobile développé par Cygames.
Les personnages principaux que sont Arc, Stella et Light voyageront à travers le monde des jeux en jouant au flipper et en interagissant avec pleins d'autres personnages originaux issus de la franchise Cygames.
658129

You're still looking somewhere for help? Need any translation? Join the english WF (unofficial) discord
The community is doing a clean work and is always there for you!
Invitation code: Z3cH66R
548030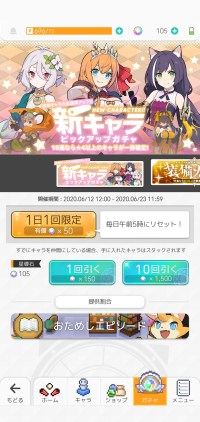 probably the most disappointing collab update i have ever seen for a mobile game like i get it not every event needs a story but it would have been nice to have a secondary log in with even more rewards cause lets be real the anniversary log ins was weak it only helped cause of the free summons but princess connect first debut in a game like this is very lacking they didnt do any justice to provide a small little story for these characters or even a simple grind event its just boom cute girls now give up more money


plus it was rude of them to think we all be stacked RIGHT AFTER HALF ANNIVERSARY!
sorry for the rant.
Chargement...