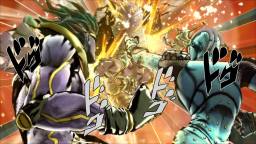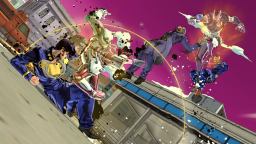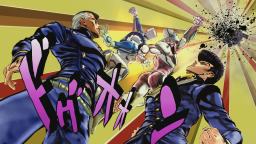 JOJO'S BIZARRE ADVENTURE : Eyes of Heaven
ジョジョの奇妙な冒険 アイズオブヘブン
Desarrollador: BANDAI NAMCO Entertainment Inc.
Click the following link to purchase the PS4 version of this game:
link
In almost 30 years since its first publication, the JOJO'S BIZARRE ADVENTURE franchise has never been as young and fresh as today!
Featuring a completely new 2 vs 2 fighting system, the House of Joestar is back with a new fast-paced action/fighting game! Strategize with your partner, overwhelm your opponent, and strike a victory pose in stylish team battles only possible in JOJO'S BIZARRE ADVENTURE: EYES OF HEAVEN!
A BOY NAMED JOESTAR
In an original story that spans generations, all the members of the House of Joestar are joining forces to unravel a terrible mystery and discover the "Truth"!
MORE MORE MORE
More than 50 characters coming from the 8 chapters of the story. Also, all of the previously released Japanese DLC is included!
IT'S ALL IN THE GAME
New incredible abilities and fighting styles made possible through open stage cooperative battles! Select your favorite duo and trigger devastating Dual Heat Attacks!
1073348
El evento de transmisión en vivo "JoJo's Bizarre Adventure the Animation Special Event ~ JOESTAR Inherited Soul ~" del domingo 4 de Abril reveló que el manga JoJo's Bizarre Adventure: Stone Ocean de Hirohiko Araki tendrá una adaptación al anime.

El anime estará protagonizado por Ai Fairouz como Jolyne.

648929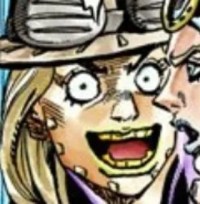 >:0 I can't wait dangit.
Cargando...