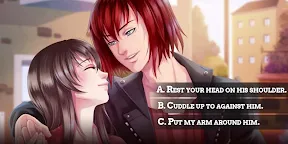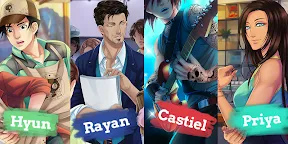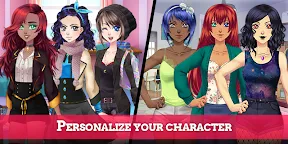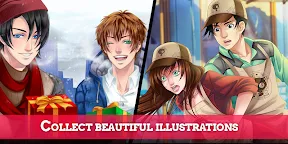 My Candy Love - Otome game
My Candy Love
Desarrollador: Beemoov Games
My Candy Love is a flirting game (dating sim) where the scenario changes depending on the choices you make to create a unique love story!
New episodes are made available regularly. Collect the outfits and illustrations, flirt with your favorite crush and participate in the events!
Choose to follow the romance of your character at Sweet Amoris High School or at Anteros Academy University.

STORY

In My Candy Love - High School Life, live the life of a high school student who has just arrived at Sweet Amoris. A new school, a new life, new friends… Or even more! You'll meet very colorful boys, with each his own particularities. Will you go after the bad boy, the class president or the geek?
In Campus Life, juggle between classes and your part-time job. There are many places in which you can discover the person of your dreams! Your adorable coworker, the rockstar you fell out of touch with, your old high school friend, or even a forbidden romance… Many profiles with different attitudes and stories!


GAMEPLAY

♥ Fill your love gauge

Make the right dialogue choices to make your crush's Lov'o'Meter explode! Learn to get to know the characters by spending time with them. Find out what they like and make your choices in consequence.

♥ Illustrations

By making the right choices, unlock beautiful illustrations that capture important moments in your story!

♥ Personalize your avatar

Thousands of clothes for millions of looks! Dress your avatar with the clothes you get in the game, at the boutique or during special events!

♥ Events

Several times a year, participate in the colorful events. Play exclusive mini-games and unlock the new outfits and illustrations!

1800108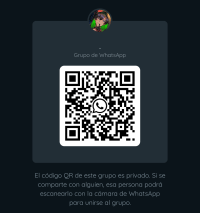 Buenas gente bonita, esperando tenga un lindo dia
Les hago promoción de un grupo de otomes en general
ya sea que jueguen/vean/lean otomes son bienvenidos!!
Tales como, mysmes, obey me, A3!, utapri entre otros:>
si gustan de unirse les dejo el QR a continuación
tenga linda tarde:3
(se que TW no es un otome como tal, pero ganas no faltan:()
Cargando...