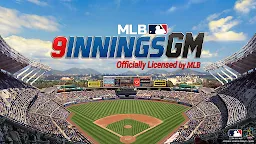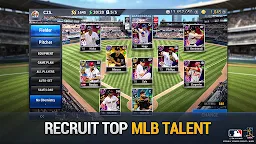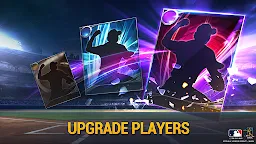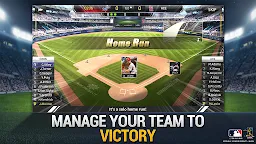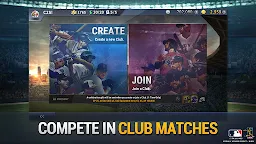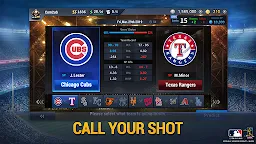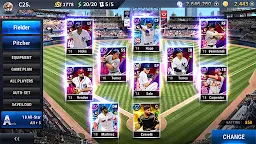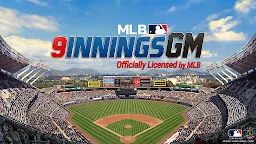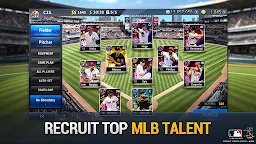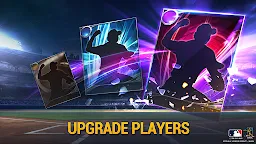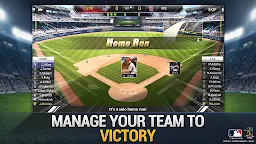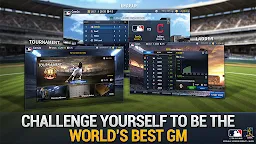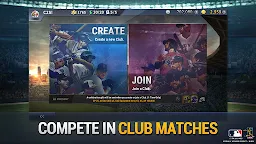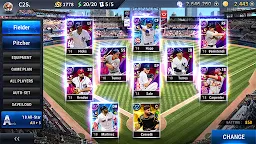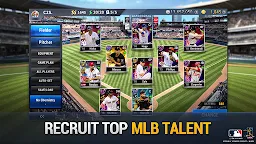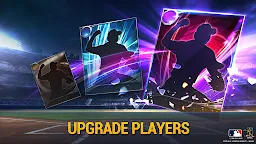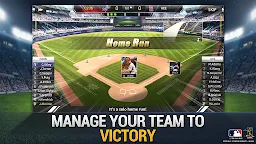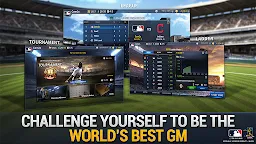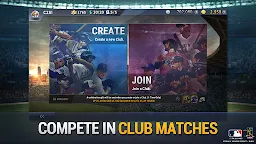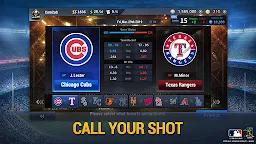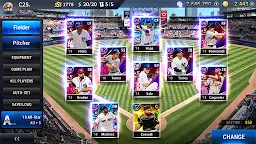 MLB 9 Innings GM
Desarrollador: Com2uS
OFFICIALLY LICENSED BY MLB

# Major 2019 season opening update applied!

MANAGE YOUR TEAM TO VICTORY
- League/Ladder Mode: Take on the role of a GM and lead your team to become
World Series Champions.
- Tournament: Compete against users from around the globe in real-time to emerge
victorious.
- Daily Pick: Call your shot for an MLB game, daily! Test your MLB knowledge to
get into the Hall of Fame.
- Club Match: Share strategic information to make your team stronger and face off
against other Clubs.
- GM Challenge: Challenge 15 other teams of similar overall stats to earn rewards.

RECRUIT AND UPGRADE YOUR FAVORITE PLAYERS
- Draft top prospects from 30 American and National League teams!
- Trade, Scout, and search the FA market for players to complete your deck.
- Test the limits of your team by combining various skills to bring out its true
potential.
- Upgrade your player card rank from normal to monster to further increase stats.

MLB trademarks and copyrights are used with permission of Major League
Baseball. Visit MLB.com

OFFICIALLY LICENSED PRODUCT OF MAJOR LEAGUE BASEBALL
PLAYERS ASSOCIATION-MLBPA trademarks and copyrighted works, including
the MLBPA logo, and other intellectual property rights are owned and/or held by
MLBPA and may not be used without MLBPA's written consent. Visit www.
MLBPLAYERS.com, the Players Choice on the web.

***

* Access permission notice for gameplay
· STORAGE: The permission is required to store game data and will not access personal files such as photos.
· PHONE: The permission is required to proceed with in-game events and rewards and will not affect calls.
· CONTACTS: The permission is required to sync your friend list and Google Account.

※ You'll be able to enjoy the service except features related to above authorities even if you don't give permission to the above.

***

* Minimum Requirement
- Runs on any device that has at least 1 GB memory.

* Network Game
- The game requires online connection. Please note that there will be a 800MB additional resource download when installed for the first time.

* Language support : English, 한글, 中文繁體 and 日本語.

• Items are available for purchase in this game. Some paid items may not be refundable depending on the type of item.
Cargando...