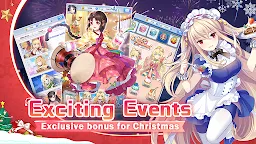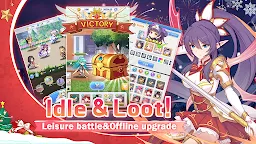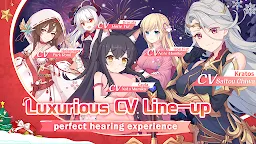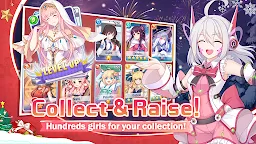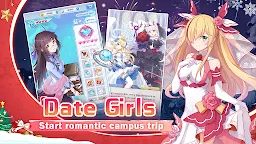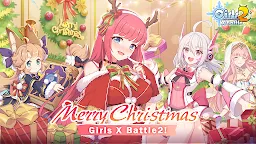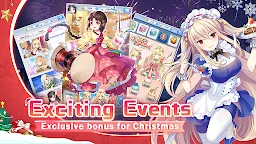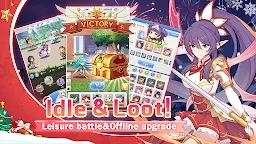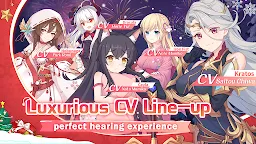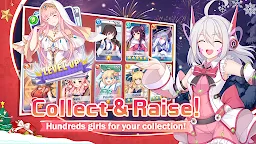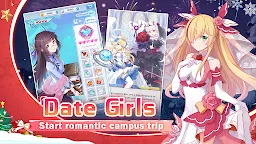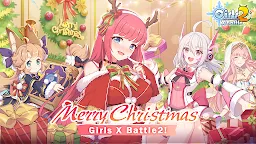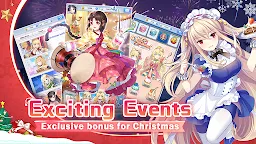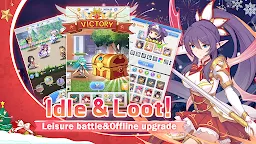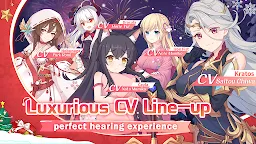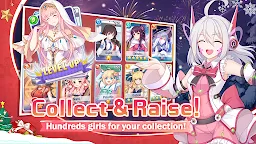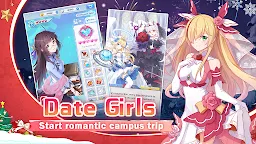 Girls X Battle 2
Desarrollador: Carolgames
Girls X Battle 2 brings you new idle RPG game style, which contains hundreds of Anime Girls under you command. Girls X Battle 2 is also a game that combines tactics and leisure features. Players not only need to focus on formation of girls, but also need to pay attention to girls' improvements, additionally with unique gear and antiques to help your girl finish legendary battles. To be No.1 on campus, you also need to be the best at PVP battles in the game.
★Game Features★
◎Easy battles for you◎
The biggest feature of Girls x Battle 2 is that all the battles are "hands-free", you only need to deploy your girls then they will take it over the fight. Get rare items even when you offline, craft legendary gear to enchant you girls.

◎Hundreds of lovely girls for you to command◎
More than hundreds of characters of Japanese Anime style Battle Girls, all of them will be under you command. Each of Battle Girls has her own background story and unique skills. With each girl's personality you may discover what they like doing, also dress them up with lovely outfits to increase their battle stats.

◎Engage with your girls◎
Claim your gifts in auto loot, send your gifts to the favorite girl you have! Setting"Background" girl will increase their intimacy as well!
Dating with them! Make your Romantic story with your battle girls!
Full intimacy will lead you to engage with your girls! Make them as your family!

◎Deploy girls with different formations, don't give up on them◎
While in battle, the key to victory is better formation of your girls, counter relationship of each girl will bring you different gaming experience for each battle. Different main abilities also have different effects on girls. Try your best to figure out which is the best tactic for current battle.

◎Abundance of game features waiting for you◎
Different features are ahead to explore: Top floor, Quiz, Challenge, Boss fight, etc. All of these features will help you better to become the No.1 on campus. Lots of girls can be obtained in many places: Market, Girl store, Enroll, etc. More events are also the best way to enchant your girls!
◎Guild up with your friends, conquer the campus◎
Set up your own guild with your friends, fight guild bosses and ignite your technologies for your girls. Seasonal guild war will be your best chance to prove your guild's worth on campus! If you prefer PVP, come and join guild war and level up your guild!

◎Conquer the campus with players all over the world!◎
Join the League, challenge your friends, fight against all the players! Win your final battles, and reach the highest of ranks!
Make friends with player from all over the world! Try your best to challenge World Bosses in game!

────────────────
Visit Girls X Battle 2's official Facebook page to participate on our wonderful events, and earn your great rewards! (Hint: Search Girls X Battle 2 in Facebook)
────────────────
For Latest Events and Guides!!Please Click The Link Below↓
☞Official Facebook Page:https://www.facebook.com/en.gxb2/
☞Girls X Battle 2 Official E-mail:girls2@carolgames.com
Our development team will cherish every player for trying Girls X Battle 2, and thank you for your support!
802078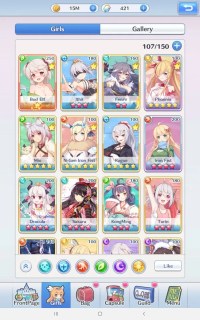 This are my girls after 5 months i think im very happy cuz i got my first 10* girl and it made me happy so much
Cargando...