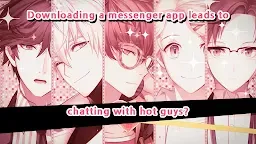 Mystic Messenger | Coreano
Mystic Messenger
Desarrollador: Cheritz Co., Ltd
☞ Otra versión: Chino Tradicional
"¿¡En una app llamada Mystic Messenger que bajé de casualidad me están esperando unos chicos guapos!?" Un nuevo tipo de juego de telefonía móvil orientado al público femenino que a través de las funciones de un messenger se desarrolla un entramado de historias con diversos finales inesperados. ¡Según los corazones que has acumulado, te llegan llamadas de los personajes durante la mañana, la tarde o a la noche!
2245286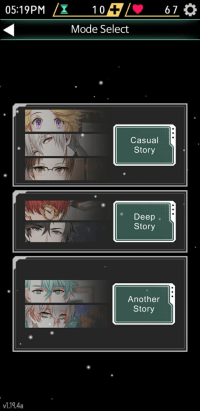 Estado: Cambiada
holi amistades, ando buscando una cuenta d genshin, cn nada en especial la vdd, bueno, ofrezco esta cuenta d MysMe
1957978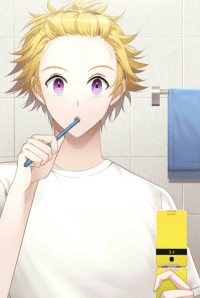 You guys don't know on how much I love yoosung omfg. He's literally the best. I love him so much and it's never gonna change. He's way better than everyone else this isn't even a joke anymore. I love him more than I love myself, more than my love life, more than pjsekai, more than ANYONE. If I say I love Yoosung then I LOVE YOOSUNG!! Yoosung is literally the cutest guy ever I can't believe that he's not real. He's a whole boyfriend material, I'll give up my life saving just for him. I'm on my knees for him fr, I can be his cat and or dog. Whatever he wants! I love him so much and it's NEVER gonna change. If I say never I really mean it I'll give up my life just to save him. Anything for the lofml, he's so cute and I love him so so so much. The first time I layed eyes on him I knew he'll be the one AND I MEAN IT!! He's so perfect I'd literally cuddle with him every now and then. Only thing is that I don't have a bodypillow of Yoosung. But it's alright! If I get to see yoosung in the chatroom every now and then that's all that matter, He cured me fr, he's literally a boyfriend material. Anyone who slanders him.. Are you okay...? I can't imagine seeing a Yoosung slander except for the V slander (Sorry V lovers). Anyways I love Yoosung so much <3
. He's the best character to ever exist seriously I kove him more than anyone else in the world even my nonexistent crush, I will never EVER like anyone else unless their name is yoosung and looks like yoosung, f*ck real life people I only need Yoosung no thoughts just Yoosung <33. The onky guy that reached my heart and saved me is Yoosung I love him more than anyone else frfr. I always wanted a guy like Yoosung but I can't find any guy that's like him so. what? I only need Yoosung in game. Literally everyone just is BLEHHHH and Yoosung is so admirable and so cuteee!! I'd die to just make him real frr!! Muah muah I love Yoosung so much!! Omg just look at him <33 He's so perfect!! Literally perfect than everyone else frr!! I love Yoosung I really do love him!! I need him, I want him!! I'm literally on my knees for him he's so perfect I need him fr. I need him more than I need to study. Stan Yoosung <33
Cargando...