AMNESIA CROWD
Desarrollador: Idea Factory Co.,Ltd
AMNESIA CROWD
is a mobile otome game that is originated from the PSP series with the same game title that is initially released in 2013. Players will be able to observe our protagonist's romance story from 3 different perspectives in this game.
Official website:
https://www.otomate.jp/smp/amnesia_app/crowd/
428175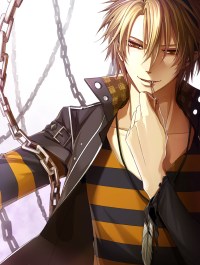 * Today's Husbando - Toma from Amnesia *
Original Source/Artist: Pixiv @ 桜花舞
Will post husbando pic everyday with credits of artist! Follow for more tomorrow!

Cargando...