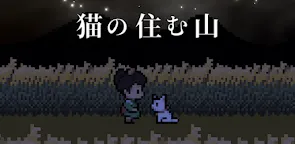 The Mountain of Cats Lives
Desarrollador: cat muzzle
The Mountain of Cats Lives
is an adventure game developed by cat muzzle.
Cat's story series for cats lovers
◆Features of "The Mountain of Cats Lives"
A nostalgic yet new story-driven short adventure game that combines pixel art and VFX!
The subtle performances of these endearing characters, devoid of symbolic expressions, will stir your imagination and allow you to enjoy the inner emotional changes of the characters.
Set to a simple UI and beautiful Japanese music, it tells the touching story of the encounter between "Ohme," the daughter of a servant, and "Suzu," a cat, Suzu's mysterious disappearance, and Ohme's journey to Nekoyama in search of Suzu.
Approximate playback time: 30-45 mins
The game is almost a reading game, and the story progresses almost in a straight line, except for one branch at the end of the game.
There are no difficult controls or riddles to solve, so even those who are not good at games can enjoy the game to the end.
◆Streaming Guideline
https://blog.catmuzzle.jp/en/streaming_guideline
◆Music
<PeriTune>
https://peritune.com
◆Sound Effects
<sound effect-lab>
https://soundeffect-lab.info
<sound dictionary>
https://sounddictionary.info
◆Icon Images
<ICOOON MONO>
https://icooon-mono.com
Cargando...