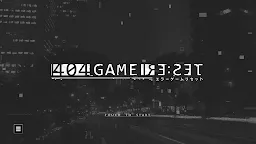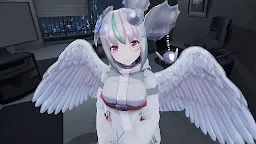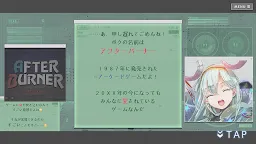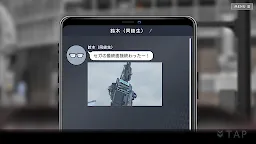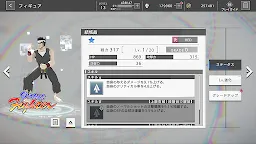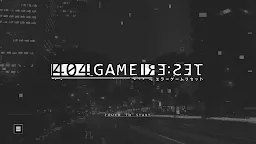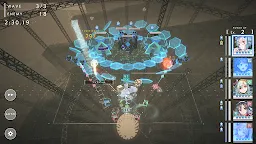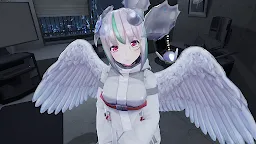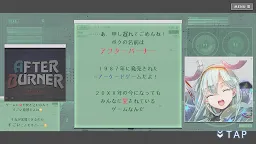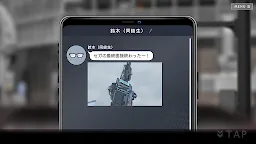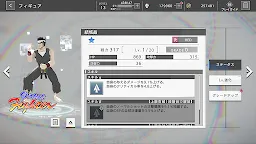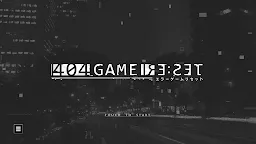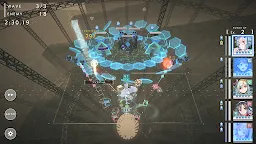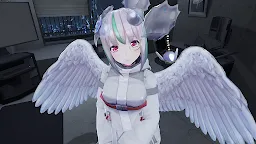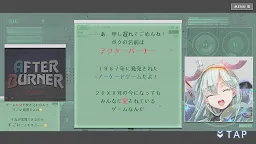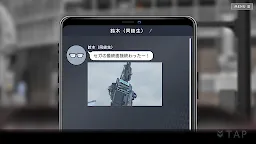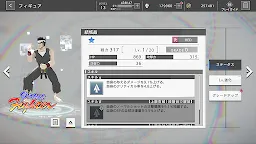 404 GAME RE:SET | Japonés
404 GAME RE:SET
Desarrollador: SEGA CORPORATION
☞ Otra versión: Chino Tradicional
404 GAME RE:SET es un videojuego de rol desarrollado y publicado por SEGA.
El juego cuenta con el diseño de personajes de Yuugen (ゆーげん) un ilustrador de novelas ligeras que trabajó en The Legend of Rebuilding World de Realist Demon King, Cross X Regalia, Life Alive!, Outbreak Company, y más.
Acerca de 404 Game Reset
404 Game Reset es un juego gacha para móviles en el que los jugadores recuperan el mundo de las garras de la megacorporación SEGA, que desde entonces domina todo el mundo, desde sus infraestructuras hasta el entretenimiento. El jugador liberará las franquicias de SEGA de sus garras y empezará a recuperar el mundo poco a poco, devolviéndole su forma original.
Aunque se mostró muy poco del juego en sí, pudimos ver algunas de sus características, como la pantalla de personaje, que muestra el modelo de Virtua fighter, las funciones de subir de nivel y la subida de grado, que probablemente aumentará la rareza de esa unidad. El juego parece ser un tower defense con múltiples oleadas, y habilidades que puedes activar tocando el retrato del personaje a la derecha.
▍404 Personajes del juego
El juego te presenta al mando de un escuadrón de las series de videojuegos más icónicas de sega como personajes en 3D, cada uno de ellos con la voz completa de famosos actores de doblaje de anime. En el escaparate se presentaron otras series de juegos, como Crazy Taxi, pero no se mostró el arte completo de los personajes.
Los personajes también pueden tener versiones alternativas llamadas Cátodo y Ánodo, en referencia a los tubos de rayos catódicos utilizados para dar color a las antiguas pantallas CRT y máquinas recreativas.
■ After Burner - CV: Akari Kitou
404 Juego REset chars 1
■ Virtua Fighter - CV: Fairouz Ai
404 Juego REset chars 2
Virtua Cop - CV: Aoi Yuuki
404 Juego REset chars 3
■ Outrun - V: Ai Kakuma
Las palabras "Crear un futuro más brillante", "Destruir SEGA" y "2023.2.10 El mundo cambiará" se pueden ver en el PV.
▼Twitter oficial
https://twitter.com/404gamereset
▼Sitio oficial
https://errorgamereset.sega.com
(C)SEGA
2551975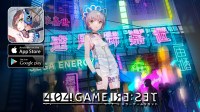 Game: 404 GAME RE:SET
Genre: RPG
Gameplay and Download: https://youtu.be/5yes97S74s0

404 GAME RE:SET GAME
RPG like shooting that saves a girl who fell into darkness
"404 GAME RE:SET -Error Game Reset-" (Elage)
Shoot down the incoming hordes and save the world!

■ Games make things crazy
this world is not the real world

The distorted real world of IF drawn by Yoko Taro
The beautiful girl with light and darkness is the cause.
They (the creatures that give the game its identity) make things go crazy

One day, a player living in such a world encounters the mysterious existence "X".
"The world you live in is not right."

In order to regain the original world, players who know that this world has been altered by Sega,
I'm about to jump into battle with Sega.

A gathering of the world's leading game makers and illustrators
Creative Director: Yoko Taro
Character design: Yuugen
Development: Sega

■ Beautiful voice actors enthusiastically perform!
CV Ribbon: I'm Aizawa
Outrun CV: Ai Kakuma
Afterburner CV: Akari Kito
CV Virtua Fighter: Fairouz Ai
Fantasy Zone CV: Nichimasa Omori
Lightning Sword CV: Mikako Komatsu
CV Virtua Racing: Haruka Shiraishi
King of the Beasts CV: Akira Sekine

#7LGAMEPLAY
#404GameReset
#RPG
#Anime
#エラーゲームリセット
#Kawaii
#Waifu
#Bishojo
#Android
#IOS
#APK
#Game
#Gameplay
#NewGame
#NewAndroidGame
#NewMobileGame
#AndroidGameplay
Cargando...