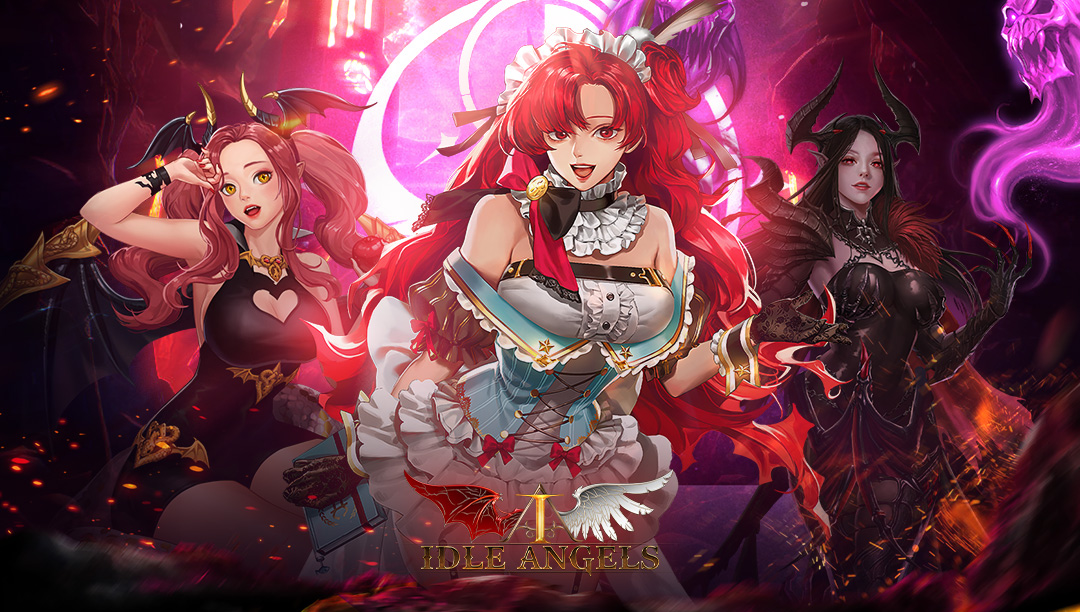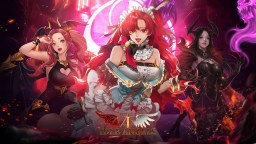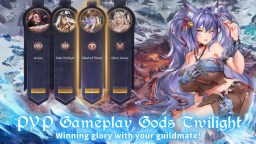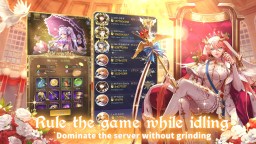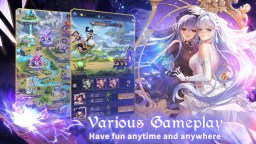 Idle Angels
Desarrollador: MUJOY GAMES
¡El mejor juego de rol de estrategia! ¡Colecciona y mejora tus Ángeles, lucha con tus amigos!

CARACTERÍSTICAS DEL JUEGO:

1, Sistema inactivo
Tus ángeles lucharán automáticamente incluso si no estás en línea. De esta manera, puede obtener equipamientos y gemas masivas fácilmente.

2, Estratégia de batalla
Elije el ángel correcto, combina las habilidades correctas y selecciona el equipamiento adecuado.
¡Usa tu sabiduría para construir tu "" Flota Invencible ""!
¡Disfruta del juego con una operación simple!

3, Toneladas de juego
¡Modo inactivo, sistema de lucha, misiones de aventura y recolección de ángeles, entrenamiento y despertar!
Además, hay encuentros, arena y gremios!
¡Créeme que no te aburrirás aquí!

4, Amistad
¿Quieres un escudo hermano frente a las garras oscuras?
¿Te gustaría brindar con tu viejo amigo después de la victoria de la batalla?
¡Usa mi ropa, matemos al enemigo juntos!
2341876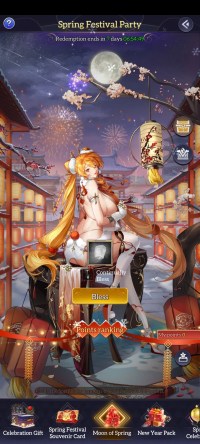 #IdleAngelsEvents
Spring Festival
- 1/20 00:00 to 1/27 23:59, 2023 (server time)
- It includes the following events:
1. Spring Celebration: Get points in Epic/Legend/Limited/Wish Pool/UR+ Wonder Limited/Angel's Trial Summon during the event. Reaches a certain number of points to claim rewards, and up to 500 points can be redeemed.
2. Spring Goodies: Event items, Red Envelope and Gift Box, will drop after battling in the dungeon or join other Spring Festival events during this period. You can use the event items to exchange for resource rewards. Different resource rewards will have different redemption limits.
3. Spring Festival Souvenir Card: After purchase, you can immediately get Superior Summon Scroll, VIP EXP, the Spring Festival limited avatar frame and the Spring Festival limited chat bubble. And on the following day, you can get Superior Summon Scroll via mail for one week.
4. Moon of Spring: Idling to get the event item, the Spring Sky Lantern. Release Spring Sky Lantern for blessing to get diamond rewards and points. Reach certain points to redeem great rewards.
*Unused points will be reset after the event ends. Please use it on time
*Points Ranking will be based on the acquired points. Consuming points will not influence your ranking.
2334651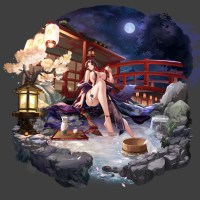 #IdleAngelsInformation
[New Content]
1.Added New UR+ angel Himiko
Exclusive Passive Skill - Swift Wind Blade: When entering the battle, Himiko gains 2 layers of [Parry] (cannot be dispelled). Each time she receives DMG exceeding 40% of her Max HP, consume 1 layer of [Parry] to reduce the DMG to 40% of her Max HP. Himiko must have a critical hit and the DMG is increased according to her Crit. It lasts for 2 rounds.
Cargando...