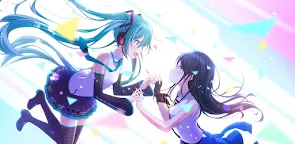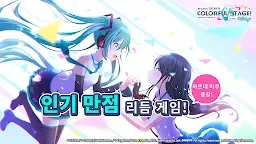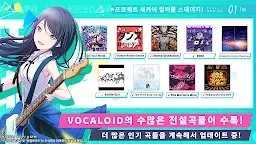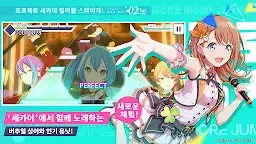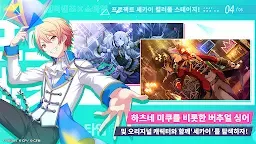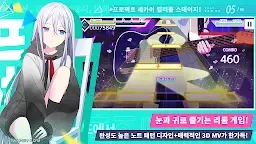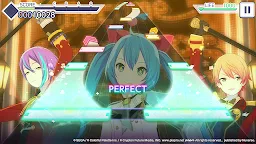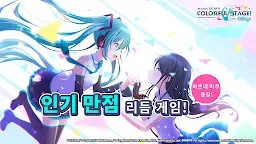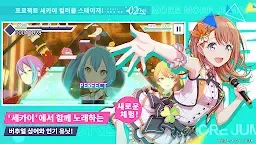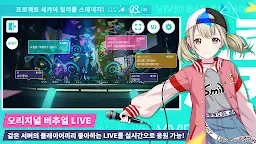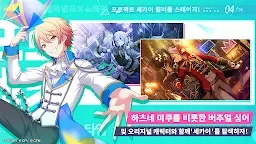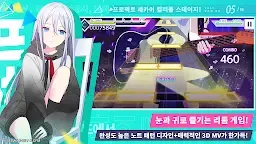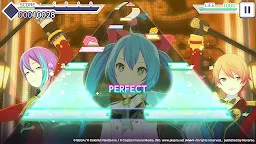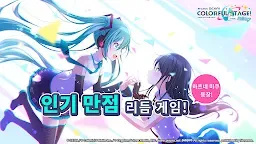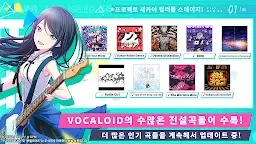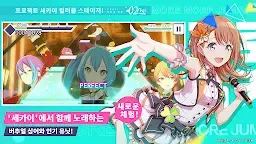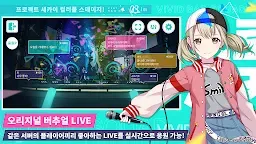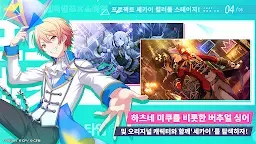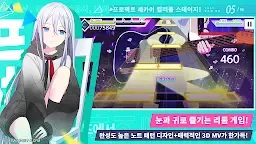 HATSUNE MIKU: COLORFUL STAGE!
HATSUNE MIKU: COLORFUL STAGE!
Desarrollador: Nuverse
Más del mismo desarrollador

Land of Empires: Immortal
☞ Otra versión: Chino Tradicional | Japonés | Global
HATSUNE MIKU: COLORFUL STAGE! es un juego de ritmo para móviles lanzado por SEGA y Colorful Palette (un estudio propiedad de Craft Egg). Los jugadores pueden disfrutar del juego de ritmo, ver el MV en directo y leer las historias de los personajes en el juego. El juego es la versión coreana en las plataformas Android e iOS, y también hay versiones globales, japonesas y en chino tradicional.
El juego está ambientado en el mundo real y en "SEKAI". SEKAI es un mundo imaginario creado por la imaginación de la gente. Cada SEKAI tiene su propio estilo.
Un día, los personajes se trasladan a SEKAI por su propia imaginación. En el SEKAI, conocen a cantantes virtuales, incluida Hatsune Miku, y comienza su viaje.
Grupos:
Banda - Leo/necesidad
¡Idol - MORE MORE JUMP!
Pop callejero - Vivid BAD SQUAD
Musical - Wonderlands×Showtime
Pop subterráneo - 25-ji, Nightcord de
Personajes de Vocaloid:
Hatsune Miku
Kagamine Len
Kagamine Rin
Megurine Luka
MEIKO
KAITO
Canciones:
Roki (Letra y música: みきとP)
Sharuru (Letra y música: バルーン)
Run (Letra y Música: バルーン)
El mundo es mío (Letra y música: ryo)
Tell Your World (Letra y música: kz (livetune) )
Into the Night (Letra y música: Ayase)
Umiyuri Kaiteitan (letra y música: n-buna)
Dramaturgia (letra y música: Eve)
Senbonzakura (Letra y Música: 黒うさ)
World's End Dancehall (Letra y Música: wowaka)
KING (Letra y Música: Kanaria)
2407446
Just to clarify something, being rude to another person just because their offers are so low doesn't makes you look cool. It just making you look dumb tbh. Like I get it their offers are low but you don't need to say something threatening like "kys" & "I'll block you for offering a lowballs account" etc. Just say something like "I'm sorry but pass" & "pass" plus who are you to ask people to kill themselves. Plus if their actually kill themselves it's all your fault (please don't kill yourself just because someone ask you to) I felt bad for the person tbh. That's why I'm standing up for them.

( I'm sorry if my grammars are bad. )

2400011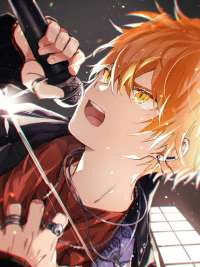 I have a friends that dislike/hate Akito and she telling me what make me like Akito is just the appearance and his bad(?) attitude, so I telling her this
"well, unlike u that never tried harder and always giving up easily, Akito is a character with no talented but he keep trying harder to improving himself"
before u saying bad thing about the character why don't try to looking at his story. I don't like Ena because she's remind me of my past self, her dad telling her that she was not good enough and my dad told me that art Is useless it make me got heartbroken and the result of it I can't draw anymore
link : https://www.pixiv.net/en/artworks/104732501
Cargando...