How To Raise A Harem | Version exclusiva QooApp
How To Raise A Harem
Desarrollador: PLand studio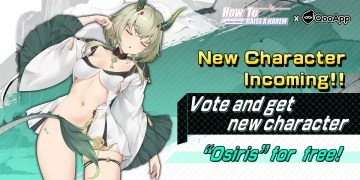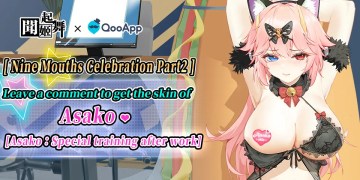 How To Raise A Harem es un juego de cartas de colocación de anime con un mundo aéreo como fondo desarrollado por TS studio.

Los jugadores se embarcarán en una aventura en este mundo desconocido. La linda loli y la dominante hermana real están esperando que las conozcas.

【Cientos de princesas de la guerra compiten por la belleza y la belleza】.
Ya sea una chica con vitalidad o una hermana con alta frialdad, en este mundo donde se han reunido cientos de chicas lindas, ¡siempre hay una adecuada para ti!

【Buddha gana hasta el final】
¡Juega y para en cualquier momento, la vida del juego es la misma!

【Romantic Encounter Secret Date】
¡Aumenta tu favorabilidad en las citas, impresiona sus corazones y llévalos al harén! ¡Comienza tu propia historia de amor en otro mundo!

【Fiesta audiovisual de grandes voces】
Impulsado por el CV de seiyuu súper populares, animación Live2D de personajes completos, ¡deduce un lujoso festín audiovisual!
2388115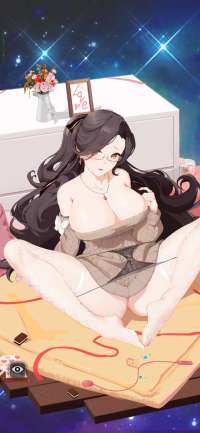 It took me a lot of time, luck, and precision to shoot yellow balls for this, and it was worth it.

It moves less than expected and it's not that highly NSFW skin, but still pretty good get.
2328895
So... We are waiting for Mu&Ye L2D effects to be added since they released the skin on the August 30th update... I think it's already too long for an animation... How much longer will we have to wait? I don't even use her, I just bought the skin because of the promised L2D effect that so far hasn't been delivered...

-----FOR PPL SAYING THIS SKIN IS ALREADY L2D-----

Your definition is technically correct, and in the game all skins have this animation, however, there are some skins labeled "Live2D" (name given by the game, not by me or by technical definition, they are labeled like that in the game) which has multiple motions and animations, not just the simple touch animation that all skins have. I am considering the very definition of the game, not mine nor technical definitions to say that, according to the proposal of the game itself this skin is NOT L2D.
Cargando...