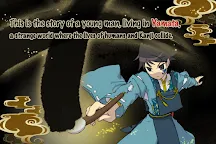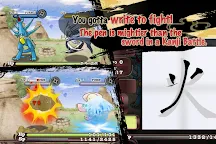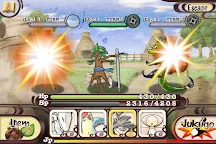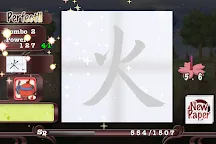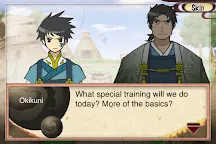 Shodo-Den
書道伝
Desarrollador: Natural Style Co. Ltd.
The 1.0.6.0 version of the application have fixed bug that have occured after Sept 3.
This bug make trouble that as below,
1. [User Agreement] screen is shown in repetition, and the game be never started.
2. After first Kanji choice, there are no map that available for playing.
Updating to the latest version fixes these trouble, and recovers the progress of the game.
We would like to apologize sincerely for trouble.


◆◇--------------------◆◇◆--------------------◇◆
The pen is mightier than the sword in a Kanji Battle!
There are more then 150 Kanji Monster.
Find the ones who will help you!
◆◇-------------------------------------------◇◆

◆◇ You gotta write to fight! ◇◆
Write to help your Kanji Party fight. As you write the character on the screen, the corresponding Kanji battle power will increase.
Write the character perfectly and your Kanji will demonstrate their true power.

◆◇ Master every "Jukugo" Technique! ◇◆
There are special attacks, known as "Jukugo", that can be used depending on how you match up the Kanji in your Party.
Some Jukugo will do major damage to your enemies, others will increase your power, help you recover and so on. Try many combinations and discover all the different Jukugo.

◆◇ The Curious World of Kanji ◇◆
There are curious creatures living in Yamata. They are the Kanji.
These strange creatures are sometimes helpers, sometimes companions, other times combatants.
If you capture these Kanji and they will help you on your journey. There are more then 150 Kanji. Find the ones who will help you!

◆◇ Amassing your Kanji Companions ◇◆
There are two ways to bring Kanji into your team. Use the paperweight item to capture them from the wild ora fusion gem to fuse two Kanji and create a new one.
Through fusion discover new Kanji that don't exist in the wild.


official web site:http://shododen.com/
Cargando...