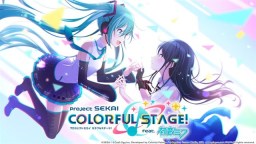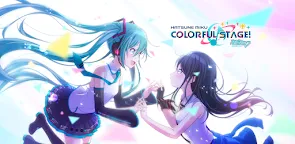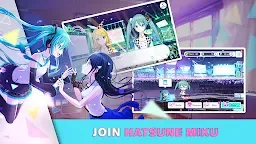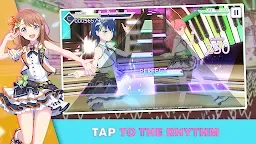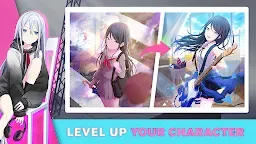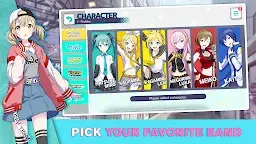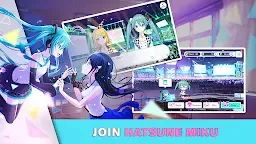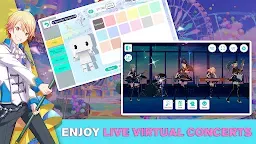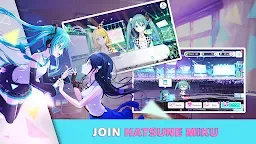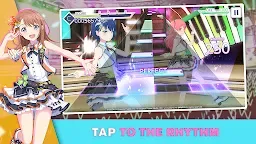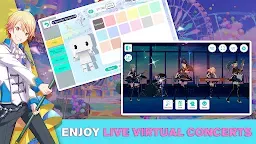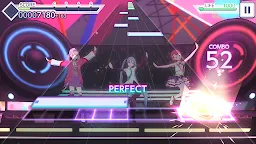 HATSUNE MIKU: COLORFUL STAGE! | Global
HATSUNE MIKU: COLORFUL STAGE!
Desarrollador: SEGA CORPORATION
Más del mismo desarrollador

Chain Chronicle | Japonés
404 GAME RE:SET | Chino Tradicional

404 GAME RE:SET | Japonés
☞ Otra versión: HATSUNE MIKU: COLORFUL STAGE! | Chino Tradicional | Japonés
HATSUNE MIKU: COLORFUL STAGE! es un juego de ritmo móvil lanzado por SEGA y Colorful Palette (estudio propiedad de Craft Egg).Los jugadores pueden disfrutar del juego de ritmo, ver el MV en vivo y leer historias de personajes en el juego. El juego está disponible en las plataformas Android e iOS con japonés y chino tradicional, mientras que la versión en inglés está saliendo.

El juego está ambientado en el mundo real y "SEKAI". SEKAI es un mundo imaginario creado por la imaginación de las personas. Diferentes SEKAI tienen su propio estilo.
Un día, los personajes son transferidos a SEKAI debido a su propia imaginación. En la SEKAI, conocieron a cantantes virtuales, incluido Hatsune Miku, y comenzó su viaje.
Grupos:
Banda - Leo / necesidad
Idol - ¡MÁS MÁS SALTO!
Pop callejero - Vivid BAD SQUAD
Musical - Wonderlands × Showtime
Pop underground - 25-ji, Nightcord de
Personajes de Vocaloid:
Hatsune Miku
Kagamine Len
Kagamine Rin
Luka Megurine
MEIKO
KAITO
Canciones:
Roki (Letra y Música: み き と P)
Sharuru (letra y música: バ ル ー ン)
Run (Letra y Música: バ ル ー ン)
El mundo es mío (letra y música: ryo)
Tell Your World (Letra y música: kz (livetune))
Into the Night (Letra y música: Ayase)
Umiyuri Kaiteitan (Letra y música: n-buna)
Dramaturgia (Letra y Música: Eve)
Senbonzakura (Letra y Música: 黒 う さ)
World's End Dancehall (letra y música: wowaka)
KING (Letra y Música: Kanaria)
2433984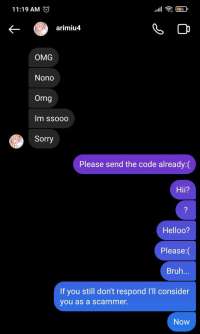 i trusted them than any other tr@@der, and they dissapoint me for giving a wrong password and now they blocked me on instagram. they lie to me and says "my mobile is lagging" and stuff's.. i waited for them to get their code like 30 minutes above and they give me the wrong password. please beware of this person, just block them and ignore them if they off33red your a.ccount, i don't want you guys to be sc4mmed like me.
2407446
Just to clarify something, being rude to another person just because their offers are so low doesn't makes you look cool. It just making you look dumb tbh. Like I get it their offers are low but you don't need to say something threatening like "kys" & "I'll block you for offering a lowballs account" etc. Just say something like "I'm sorry but pass" & "pass" plus who are you to ask people to kill themselves. Plus if their actually kill themselves it's all your fault (please don't kill yourself just because someone ask you to) I felt bad for the person tbh. That's why I'm standing up for them.

( I'm sorry if my grammars are bad. )

Cargando...