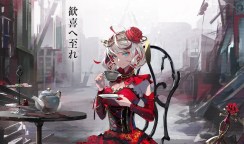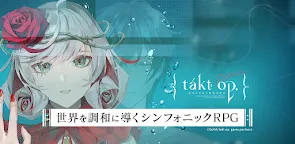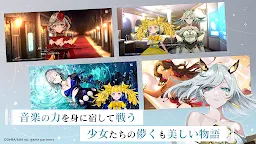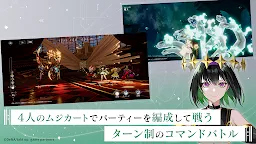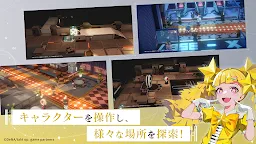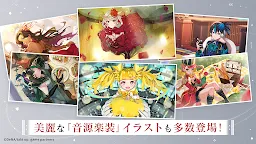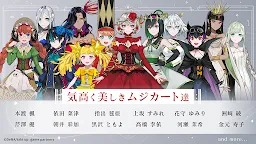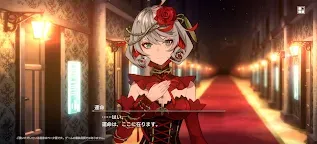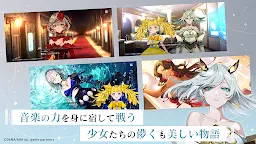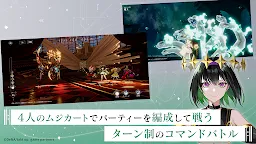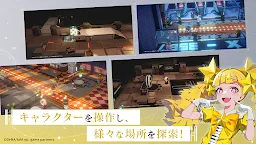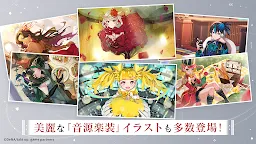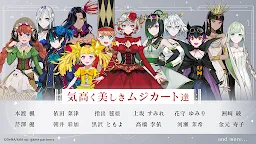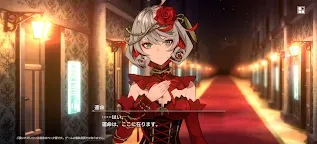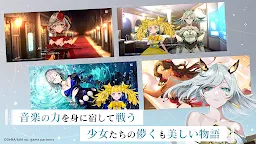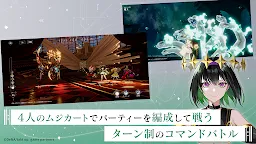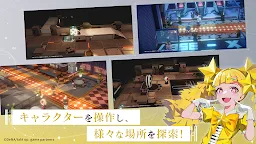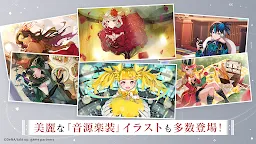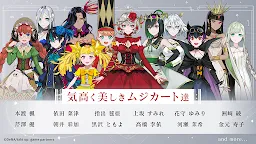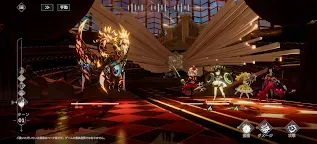 takt op. Symphony
Desarrollador: Program Twenty Three
Más del mismo desarrollador

Hunter x Hunter

Three Kingdoms Origin
takt op. Symphony es un juego para dispositivos móviles del proyecto cross-media "takt op" producido por BANDAI Namco Arts y DeNA. El creador es el autor de Sakura Wars, Hiroi Oji, y Aya Takaha trabaja en el guión.
La historia está ambientada en un mundo sin música alrededor del año 2050. Un meteorito del espacio trajo a las criaturas hostiles "Despair Dolls" también conocidas como "D2" en el 2020. Dado que destruyeron la mayor parte del mundo, los humanos se ven obligados a esconderse y vivir en una ciudad subterránea.
En el juego eres un Director que puede aprovechar el poder de las partituras musicales y liderar la lucha contra las D2 con las chicas de "Musicart", que son manifestaciones de una composición musical legendaria.
A medida que avances en el juego, conocerás mejor a las chicas y sus historias. Takt Op. Destiny in the City of Crimson Melody utiliza una idea atractiva para combinar la música clásica en la cosmovisión y la narración de historias. También se invitaron a talentosos músicos como Sakamoto Hideki como compositor y a la famosa cantante pop Nakashima Mika para el tema principal. El juego está programado para lanzarse en el año 2021.
--- A continuación se muestra la información proporcionada por el desarrollador ---
Takt op. es un nuevo proyecto multimedia planeado y producido por DeNA en Japón. Se espera que se publiquen animaciones y juegos. El título significa "takt (ritmo)" y "op. (Número de obra)".




Twitter oficial del juego: @takt_op
2551641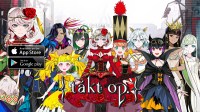 Game: takt op. Symphony
Genre: RPG
Gameplay and Download: https://youtu.be/RopJJznch7g

TAKT OP SYMPHONY GAME
"takt op. Symphony" is a symphonic RPG mobile game that leads the world to return to harmony.

Music is a lamp that illuminates the hearts in the midst of despair.
However, on a certain day around 2020 in the Western calendar, the "Dissonant Meteorite" suddenly flew down from the sky and brought with it monsters called "D2". This monster hates all kinds of "music" and destroys the humans and the world that play music.
Since then, the world has lost music.
However, "music" has once again brought strength to mankind as the light of hope for people.
The way to fight against these monsters is the girls called "Musicart" who possess the power of music scores. They are the key to saving the world.
Players will play the role of a conductor, guide these girls, and fight with them to save the world.

Conductors, the world is still filled with the roar of the monster "D2", and the threat of human beings still exists.
The story of regaining hope is about to begin here. Let's pick up the baton in Symphonica and solve the mystery of the story!
"takt op.", here it goes!

♪♫ The Power of Music: The girls who became "Musicarts" ♩♬
The famous Japanese popular illustrator LAM is in charge of character design for the game.
"Musicarts" with different personalities who have obtained the power of famous music such as Beethoven's Symphony No.5 in c minor Op.67 or Mozart's "Twinkle, Twinkle, Little Star" will all appear in the game.
Under the leadership of the conductor, they will play gorgeous battle movements.

♪♫ Use perfect tactics to win the battle ♩♬
The battle to regain hope has begun, and now it's up to you to lead it all.
Strategically place players to activate skills and various effects at the right moment.
Calm judgment and correct instructions are the key to dominating the battle.

♪♫ Various playable elements such as puzzle solving and mini-games ♩♬
The greatest joy of adventure lies in solving various unknown mysteries.
The game has dungeons and tasks of various puzzle-solving elements waiting for players to experience.
Let's immerse ourselves in the world of "takt op." and explore the never-ending story.

♪♫ Explore an adventure in a vast world ♩♬
In the game, in addition to "Symphonica" as the stronghold, players can freely explore various spaces.
For example, players can chat with the Musicarts, or take a break in the restaurant, etc., to experience this beautiful world leisurely.

♪♫ Deepening feelings and moving stories ♩♬
In the game, there are more than 25 "Musicarts" with various musical scores and different personalities. Players will live with them while fighting against D2,
experiencing the plots and tasks exclusive to each of them.
Players need to keep talking to them, gradually understand their hearts, to deepen their feelings and build a strong relationship.

#7LGAMEPLAY
#taktopSymphony
#taktop
#Anime
#RPG
#AnimeRPG
#Kawaii
#Waifu
#Bishojo
#Android
#IOS
#APK
#Game
#Gameplay
#NewGame
#NewAndroidGame
#NewMobileGame
#AndroidGameplay
1511134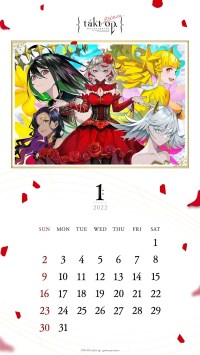 The official devs of Takt Op. had announced in their official Twitter, they will post monthly calendar 📆 posts each month, they stated please save and use them.
Cargando...