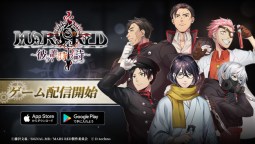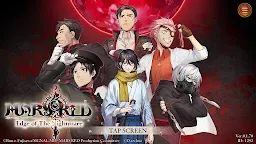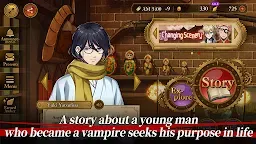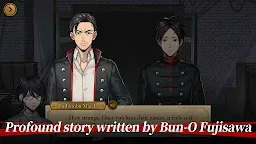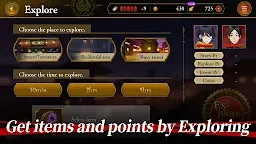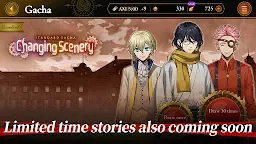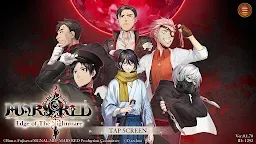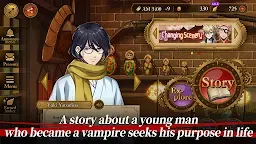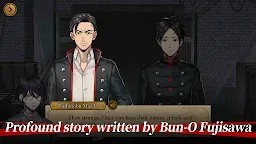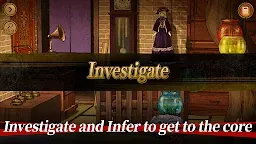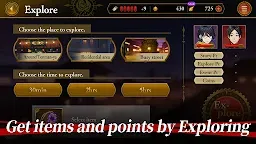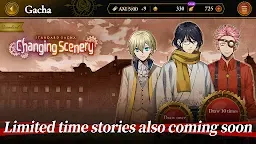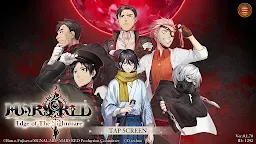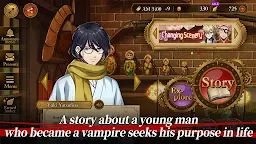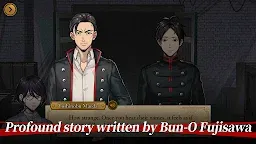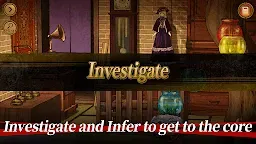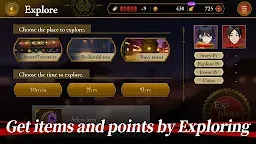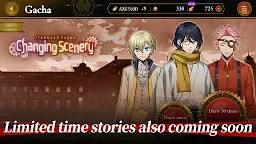 MARS RED: Edge of The Nightmare
MARS RED: Edge of The Nightmare
Desarrollador: D-techno Co.,Ltd.
[Este juego ya no está en funcionamiento.]
[The game server have been shut down on 31 Jan 2022. ]
MARS RED: Edge of The Nightmare is the official mobile game adapted from the TV anime series MARS RED, developed by D-techno. This game will feature both the original stories and the newly added chapter written by the original author.

Based on the TV animation series "MARS RED" comes the adventure novel game "MARS RED: Edge of The Nightmare."
This is the new world of "MARS RED" written by Bun-O Fujisawa exclusively for this game.
Synopsis
Early twentieth century, Japan - the flowering era of Taisho
influenced by Romanticism.
As the nation prospered in modernization, some species were
outcasted and stood at the crossroads of their lives.
They were - vampires.
Although they possessed superhuman physical abilities, they would burn under
the sun and only lived off of blood. They suffered from having keen senses,
and most of them could not adjust to their eternal life.
Thus - they were vulnerable species.
This is a story about a young man named Yatsufusa, who became a vampire
against his will and seeks the meaning of life as he encounters different people
and species surrounding him.
What is "MARS RED"?
"MARS RED" is originally written by Bun-O Fujisawa and was performed as a sound theatre twice back in 2013 and 2015. It is now developing into a media franchise since the Reiwa era.
November 2019, the manga launched by manga artist, Karakara Kemuri. April 2021, the animated series began. And an announcement was made for the live-action stage musical happening in June 2021.
How to Play
Read the stories using free Story Tickets that are given to you every day.
Get to the core through "Investigation" that happens in the middle of the game and through "Explore."
It is a must-read with a large volume, depicting the struggles of vampires that are living behind the glowing Imperial Capital through the eyes of the protagonist, Yatsufusa Yuki.
Cast
Yatsufusa Yuki CV: Yuichi Nakamura
Shutaro Kurusu CV: Tasuku Hatanaka
Yoshinobu Maeda CV: Junichi Suwabe
Tokuichi Yamagami CV Koichi Yamadera
Takeuchi CV: Akira Ishida
Suwa CV: Kenichi Suzumura
Shinnosuke Tenmanya CV: Sachi Kokuryu
Defrott CV: Miyuki Sawashiro
Supported devices
Android 5 and higher
Official Website
https://marsred-game.net/
Twitter
https://twitter.com/marsredgame
Cargando...