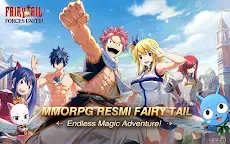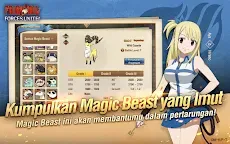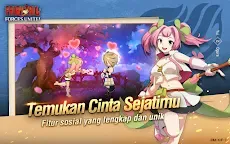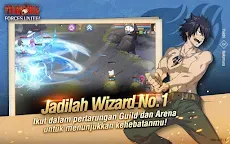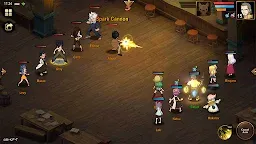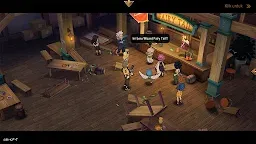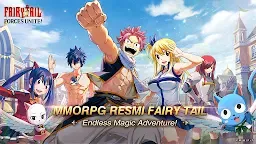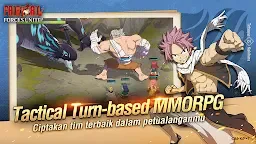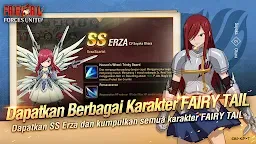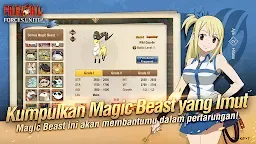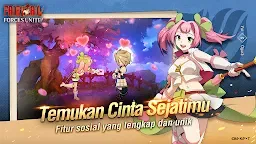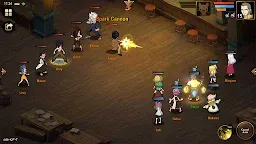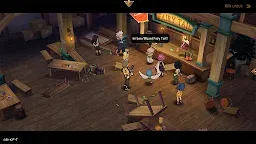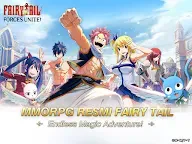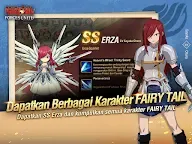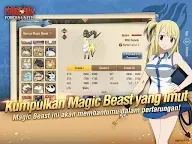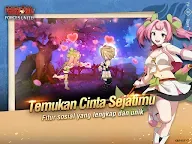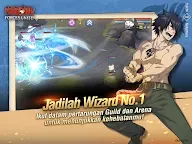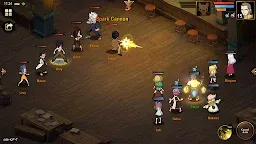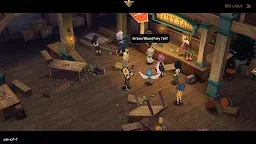 FAIRY TAIL: Forces Unite! | IDN
FAIRY TAIL: Forces Unite!
Desarrollador: MOBA Games Private Limited
Más del mismo desarrollador

Arena of Valor | IDN

Arena of Valor | IDN
☞ Otra versión: English
FAIRY TAIL: Forces Unite!
is a turn-based RPG based on the famous manga and anime series Fairy Tail. The game is developed by MOBA Games Private Limited for mobile.
"OFFICIAL LICENSE FROM KODANSHA - ADAPTED DIRECTLY FROM ORIGINAL COMICS!"
Using original voice actors from the anime series as well as a remade original storyline. Players can see the FAIRY TAIL storyline from a new perspective. Choose, customize, and play original characters for an adventure with FAIRY TAIL's strongest team.
"WIZARD FAIRY TAIL - ADVENTURE WITH YOUR FAVORITE FAIRY TAIL CHARACTERS!"
With the partner system in the game, players can go on an adventure together with their favorite FAIRY TAIL characters, such as Natsu, Lucy, Gray, Erza, and Wendy. Combine other FAIRY TAIL characters and form an unbeatable team!
"STRATEGIC TURN-BASED BATTLE - PLAN A VICTORY STRATEGY!"
This game adopts a turn-based combat style of play. With formations, magic beast selection, and skill sequences all heavily influencing the outcome of the battle, the wizard's battle strategy will be put to the test! Together with the combo moves and special skills that FAIRY TAIL's assistant will provide during combat, the comic's impressive battle scenes are further enhanced.
"CHOOSE 1 OF 8 ORIGINAL CHARACTERS - BECOME WIZARD NO. 1! "
Players can choose 1 of 8 Original characters in the game with all their uniqueness! In addition, players can also choose 9 available classes, namely Requip, Force, Velocity, Soundwave, Snow, Guardian, Alphabet, Elixir, and Cure. Each class has a different type of magic and has exclusive abilities. Players can freely upgrade their character's status to become the strongest S-Class Wizard.
"FORM OF THE STRONGEST GUILD IN THE GAME - LEADERBOARD DOMINATION AND BECOME GUILD NO. 1! "
Form your own Guild or join forces with other players. Adventure with Guild members to form strong bonds with fellow players, just like "FAIRY TAIL". Challenge the S-Class mission and fight against the Dark Guild!
"THE MOST COMPLETE SOCIAL SYSTEM - PLAY WITH MILLIONS OF PEOPLE AT FAIRY TAIL: FORCES UNITE!"
Equipped with a very complete social system! Players can make friends, become mentors or students, and even find true love in the game. Players can also use in-game Voice Chat to communicate directly with other players, creating a gaming experience like never before!
"VARIETY OF UNIQUE OUTFIT CUSTOMIZATIONS - LOOK STYLISH WITH VARIOUS COOL OUTFITS!"
Players can collect a variety of unique Outfits and Mounts in the Game. Look different and become the coolest Wizard in FAIRY TAIL: Forces Unite! Use special Mounts such as Motorbikes, Hot Air Balloons, Trains, and many more!
Cargando...